Electric vehicles are among the most important green technologies of the 21st century. Many governments have announced their intentions to phase out fossil-fuel-powered cars by the mid 2030s, and many automakers have also committed to huge ramp-ups in EV production in the next several years.
Before electric vehicles can reach their full potential, our business and political leaders need to solve the challenge of electric vehicle charging stations. We're still sorely lacking in these important points of green infrastructure — but can we expect change soon? Plug into the latest info as we run down the state of the EV charging rollout.
How Many Electric Vehicle Charging Stations Do We Have Now?
In total, there are nearly 50,000 electric vehicle charging stations in the U.S. currently. Most resemble gas pumps, with an outdoor electrical enclosure to keep the charging device safe against tampering and inclement weather.
50,000 charging stations might sound like a lot, but the numbers need to be much higher before electric vehicles can become a fully mainstream technology. On top of that, only a small fraction of these charging stations are the Level 3 chargers that provide fast and efficient charging for today's larger EV batteries.
However, more businesses are beginning to offer free EV charging for their customers and employees. Many high-end hotels now offer EV charging, as do grocery stores like Whole Foods in some locations. Forward-thinking companies, particularly big tech firms, increasingly offer EV charging in their office parking lots.
Why Do We Need More Electric Vehicle Charging Stations?
First, every EV owner needs to be able to charge their vehicle before they use it the next day. Many electric car owners have chosen to add a charging plug to their home garage, but it's a lot more complicated than just adding a junction box to your wall; the installer needs to be a qualified electrician who works with the specific technologies required to install a charger.
Another significant problem is that renters and condo owners often can't install an EV charging station anywhere accessible to them. But there aren't enough charging stations in neighborhoods for anyone to rely on already living near one. That cuts out a significant portion of the potential market for EVs and, ultimately, means fewer EVs on the road.
However, vehicle range is also a problem. Even the longest-range electric cars that we have today top out somewhere between 200 and 250 miles on a charge. That makes EVs significantly less appealing to people who regularly drive long distances since it necessitates planning the trip route around places where it's possible to find a charging station.
Ultimately, EV chargers need to be everywhere. A patient should be able to charge their car while they're at the doctor's office. Someone going grocery shopping should be able to charge their car while they're in the store. Sustainable development advocates see this as part of a strategy that creates self-sufficient community areas with many needs met in one place, from food to medicine to power for your vehicle.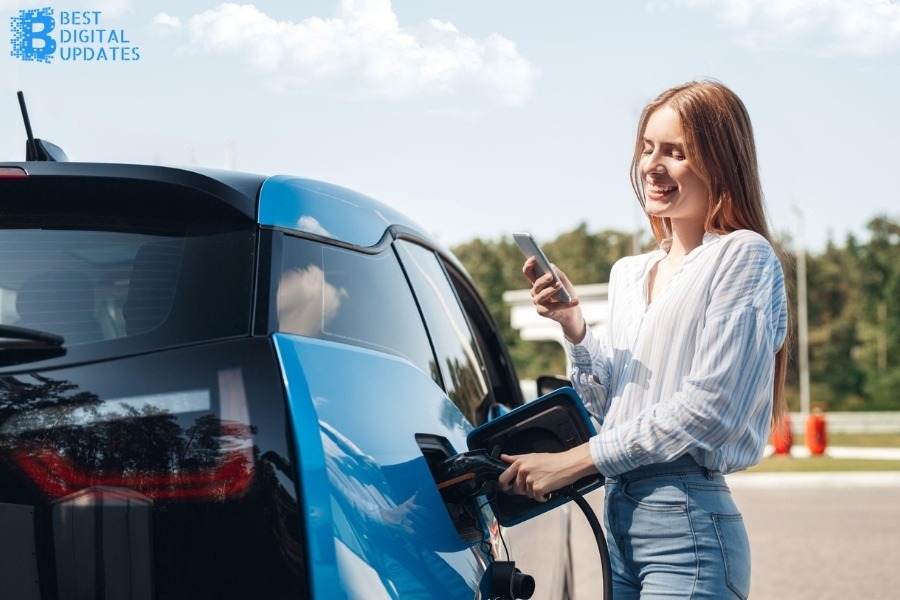 Challenges of Building Electric Vehicle Charging Stations
Why is it that our numbers of electric vehicle charging stations are so lacking? Several different factors have combined to prevent EV stations from becoming more widespread, but we're closer to overcoming them than ever.
First, commercial EV charging stations are expensive to build — as much as $100,000 a pop, as reported in the Wall Street Journal. Nonetheless, it's hard to deny that the big companies now backing EVs have the clout and capital necessary to overcome the financial obstacles.
That brings us to the real obstacle to more widespread EV charging stations: lack of demand. Up to this point, fully electric vehicles have accounted for only a tiny fraction of U.S. auto sales. On top of that, electric vehicle owners often don't need to use charging stations since they rarely use their vehicles to travel anywhere far from home.
It's easy to see how this becomes a self-fulfilling prophecy. To break the cycle, government and business have to work together to kickstart a new era of electric vehicle infrastructure. 
Future Forecast: Electric Vehicle Charging Stations
Fortunately, the future looks relatively bright for electric vehicle charging stations. While they might not be rolling out as quickly as environmental advocates (and Tesla stock owners) would like, all signs point to strong growth in the market in the coming years.
The Biden administration has strongly advocated for investment in EV charging stations as part of its infrastructure push, with a stated goal of building 500,000 charging stations. But regardless of the fate of Biden's infrastructure bill, he's also signed an executive order that sets a target for half of all U.S. vehicle sales to be electric by 2030. However, the order is non-binding.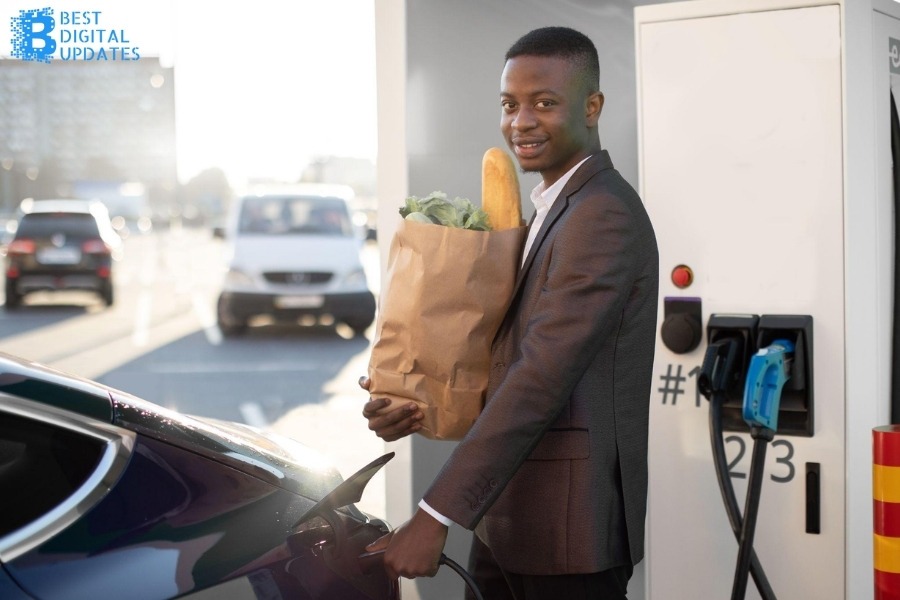 Moreover, the major auto industry players and regulatory bodies are all moving swiftly in the direction of full electrification. The European Union has effectively banned the sale of fossil fuel cars after 2035, and Ford has debuted its F-150 Lightning, while GM has announced a coming transition to a fully electric lineup. Soon, there will be serious corporate money behind EVs, and those companies will have a vested interest in making sure people have a place to charge.
Hopefully, with EVs poised for a period of growth unlike any we've seen before, the market will provide the impetus for widespread deployment of charging stations. If not, the government may need to lend a helping hand. One thing's for sure: We can't afford not to take bold action on emissions, and electric vehicles are a key part of how we break up with fossil fuels.