Did you know that many sales representatives waste most of their time listening to busy tones, dialing, and waiting for customers to answer?  For this reason, it results in an unproductive working day.
Fortunately, due to today's advancements in technology, various communication solutions have been developed and made available in the market. One of these is an auto dialer, which businesses can use to achieve higher productivity levels and smoother processes.
At present, there are several types of auto dialers you can choose from, and once you pick the right one, it can bring countless benefits to your business. However, before you start your hunt for the best auto dialer, read this guide to understand more about the basics of auto dialers and how they can help your business.
What Are Auto Dialers?
Auto dialers are used to dial down a list of potential leads and quickly connect them to available sales agents or representatives. The good thing about these dialers is that they skip unanswered calls, busy tones, and answering machines. It means agents will be connected to live contacts only.
Unlike other communication solutions, auto dialers don't require any specialized software or hardware. These can be set up in a few minutes, without dealing with expensive setup costs. The only thing you should do is to choose a reliable dialing platform. like Call Cowboy.
Business owners only need to log in to upload their data and start their campaigns to use auto dialers. Sales representatives can log in from their mobiles or desktop computers to communicate to the contacts.
Types Of Auto Dialers
There are several types of auto dialers in the market. Depending on your needs and marketing campaigns, below are some of your options:
Predictive Dialers
Another type of auto dialer is called predictive dialer, which allows agents to dial more than one contact, helping your business to generate leads. Predictive dialers use a predictive algorithm, which uses average answer rates to guess the number of simultaneous dials, reducing agents' idle time. Sales agents are only connected when a call is answered. Supervisors may also control the campaign speeds using the pacing ratios.
Power Dialers
Power dialers dial a phone number after the next, sequentially. They skip busy tones and unanswered calls to connect sales agents to live contacts. When the call ends, a power dialer automatically dials another number.
Robo Dialers
This type of auto dialer allows you to play an ad when the receiver answers the call. You may use robo dialers to service or send updates to your current customers, and remind them regarding your new product launches.
Another feature of robo dialers is that they allow users to pre-record a message before they start calling. When the message has been recorded, you can easily send it to your contact list.
A robo dialer also comes with a feature wherein you can let the receivers press a number on the phone if they're interested to know more. If they have more queries, robo dialers will connect them to your live agents. Using this feature allows you to monitor your customer responses easily.
Preview Dialers
Preview dialers are often used in call centers. As theur name implies, these dialers allow you to preview the caller's information before making the call. This functionality is useful when you wish to customize a script for every caller.
A preview dialer allows you to personalize call information and improves your customer service levels. It's also possible for agents to skip or make calls. It means that this auto dialer is suited for businesses who want to maintain quality over quantity.
Benefits Of Using Auto Dialers
There are many benefits you can enjoy from using any type of auto dialer. If you're still undecided whether or not to get one for your business, below are some of the countless perks of adding an auto dialer into your company's communication solutions: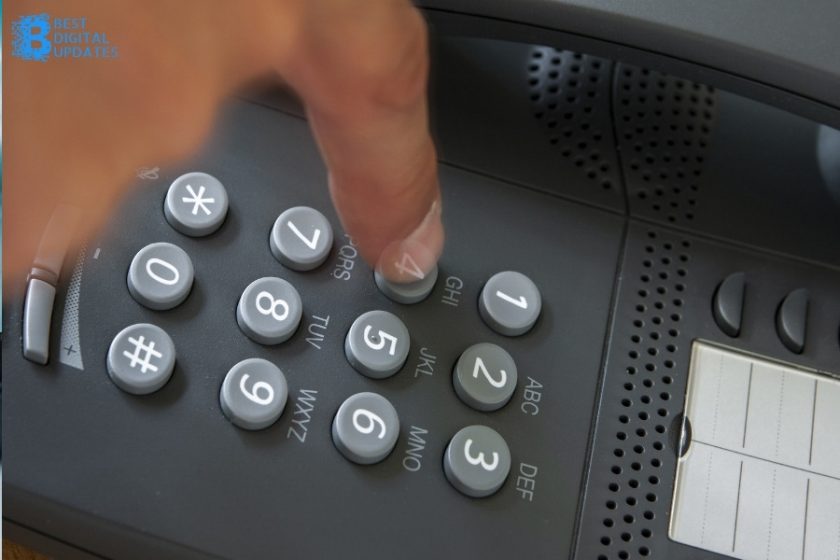 Boosts Your Business Operations
With auto dialers, you don't have to spend more time dialing your contacts on your own. It means you don't need to deal with manual calling, allowing you to save more time and avoid possible human errors.
Usually, misdialing and dropped calls are common in manual calling. It also consumes more time, which may affect your business operations. By using auto dialers, on the other hand, you can be sure that all calls are connected to agents. It also helps determine unproductive numbers and busy signals. As a result, your business operations will improve over time and help you boost your company's productivity.
Allows Consistent Branding
It's challenging to set and stick to service level targets if your outbound calls aren't automated yet. What makes it hard is the differing levels of motivation, experience, and capability of supervisors and agents.
Bad feelings within your team, increased staff churn, and inconsistent service may result in poor performance levels. An auto dialer forces discipline in your sales team and prevents inconsistencies, allowing you to provide consistent branding to your customers.
Increases Your Sales And Conversions
An auto dialer is designed to help you get more leads and sales. Depending on the type of auto dialer you use, you can preview your customers' information, allowing you to customize your message that will entice your customers.
A custom message can increase your chance to convert your leads into sales. For example, you may use your customers' current problems to appeal to them. Then, explain to them how your products and services can solve their issues.
Provides Real-Time Data
Other than dialing calls automatically, auto dialers can provide you with real-time data that you can use to generate more leads. It's also possible to relay and gather data quickly since all your customers' information will be stored in a customer relationship management (CRM) system. Moreover, a callback can be automated since auto dialers keep the busy numbers.
Reduces Your Company's Operational Costs
Auto dialers won't only save you time, but they can also help your business reduce operational costs. This is because auto dialers don't require hardware setup, unless you don't have an existing computer network. But, if your business already has a computer network, you don't need to purchase new hardware. All you need is to implement the auto dialer software in your communication system.
Allows Customized Messaging System
Some auto dialers allow you to customize your messages using customers' information. It's a huge benefit for some businesses that use general messages, which may not be helpful to take your customer relationships further. General messages may not also help you generate leads.
Fortunately, one of the amazing advantages of using auto dialers is that you can customize your messages, from a follow-up text or a voicemail message. This can make your customers feel that you understand or relate to them.
Lessens Idle Time
Auto dialers can lessen the idle time of your sales agents. Manual dialing often requires some menial tasks to accomplish until calls are connected. This can be time-consuming for agents and may result in an unproductive day.
With auto dialers, you don't need to deal with the hassles of manual dialing as these dialers can be used for keeping the productive numbers and skipping busy numbers. Also, these allow sales agents to handle several calls without consuming too much time. Therefore, if you don't want to experience the barriers that come with manual calling and want reduce your agent's idle time, use auto dialers for your business.
Helps You Target Local Markets
Another fantastic benefit of using auto dialers is that it has the ability to get local numbers into your system. Auto dialers are useful if you want to call customers from faraway places without dealing with expensive costs. The features of an auto dialer enable you to reach customers outside your region, allowing you to expand your reach and connect with more potential customers.
Tips When Choosing The Right Auto Dialers For Your Needs
Now that you know more about auto dialers and their benefits, it's time to learn how to choose the right auto dialers for your business. One of the things you should keep in mind when looking for an auto dialer is that not all of them are the same, and they vary widely in terms of costs, features, and functionalities.
Depending on your business needs, below are some factors that can help select the most suitable auto dialer for your company.
The Features You Need
One of the things to remember when choosing an auto dialer is to determine the features or functions you want. If possible, create a list of the potential features of auto dialers that you need and select which dialer best fits your unique business requirements.
For instance, if you need an auto dialer with a campaign management or speech recognition feature, a preview dialer is a perfect choice for you, allowing you to preview your customers' information.
Your Customer Base
For you to choose the best auto dialer for your business, it's essential to have a better understanding of your current customer base. For instance, if you have a massive customer base, a predictive dialer can be a good option for you. However, if your customer base isn't that big, you can never go wrong with a preview dialer.  
Size Of Your Business
If you're running a company with several agents, it's wise to choose a predictive dialer as you won't have many contacts to reach out to. It also allows your sales agents to maximize their reach, which can guarantee efficiency and ensure that no agents remain idle for a long time.
However, a preview dialer is a great option if you're running a small or medium-sized company and dealing with high-quality leads. It also helps increase the chances of sales.
Purpose Of Your Calls
No matter how big or small your sales team is, the auto dialer you choose must depend on the nature or purpose of your calls. If your prospects or leads are of high value and don't want to miss calling them, you must go for a power dialer, so your agents are always on the line when calls are connected. Power dialers can also be used to fulfill callback requests and build trust among your customers.
If your primary purpose is to make sales calls, do outbound sales prospecting, or cold calling, a predictive dialer is a good fit since it allows you to connect with your leads in a short amount of time. For businesses with leads that require context-driven conversations to get them to move in your sales funnel, a preview dialer is suited for you.
On the other hand, if you want to send reminders or important updates effectively, robo dialers may come in handy to contact your clients. The reason behind it is that you can make calls without the need to wait for available agents.
Customer Support
The best auto dialers have excellent customer support to help users with their technical concerns. So, whether or not it's your first time to use an auto dialer, make sure to check the vendor's customer support as it can make a difference in your daily business operations.
Easy Integration With CRM
Another thing to consider when looking for an auto dialer is its easy CRM integration feature. More often than not, businesses store their customers' data in a CRM. A good auto dialer offers straightforward and quick access to such data in a user-friendly interface.
Auto dialers that allow easy integration of CRM won't only help you access critical information about your customers, but you'll also see other relevant data, like previous transactions. With this, you can be assured that your sales agents will have better conversations with your customers.
Bottom Line
If cold calling is a major part of your business when generating leads, investing in auto dialers will make the process easier and smoother for you. With an auto dialer, you can use it to remind your customers about your new offerings or your existing services. It's also useful to generate new leads and gather information about your current customers.
But, you have to note that auto dialers may vary in features. So, choose the right auto dialer wisely for you to get the best value for your investment.