Staging your house has long been a proven practice to sell your house faster and to a better price. However, staging can eat up quite some funds and time. You'd first need to find a home stager who'd then have to bring in staging furniture. Yet alone the planning and organizing the right staging furniture takes a while.
Until your house is sold, you have to pay a rental fee for the staging furniture. Fortunately, these days there is a solution for everything. Have you thought about digital staging? It takes you just one click to look for professional services that are affordable.
Don't Rely on a Professional Home Staging Service
Traditionally, home staging has been done by professional home staging agents. It was noticed towards the end of the last century that houses sell much better if they're furnished. An empty property tends to sell less quickly. It's due to the simple reason that people cannot imagine living themselves in a property without any furniture and decorative touches. It's too much of a blank canvas. They want to see where the sofa could be, what the bedroom would look like or also the home office. 
However, professional home staging services tend to be rather expensive. As a first option to avoid getting in staging furniture you could stage your home yourself. However, that'd entail not removing any of your furniture. You may have to invest in some decorative items to give your home more of a welcoming homely feel. The question that remains at that stage is if your furniture is presentable. And what about the walls? Do they need new paint? Do you need to do any repairs? 
While the D-I-Y version of staging your home would certainly be cheaper, it's not without any effort. You cannot paint your walls without removing your furniture. You can neither cover up spots you need to repair. With digital staging, the sky's the limit.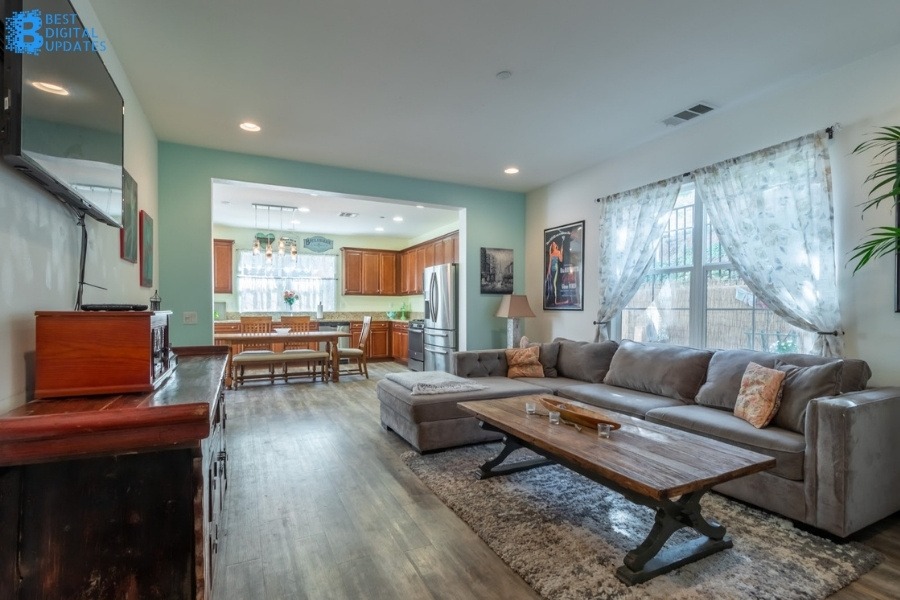 What is Digital Staging?
You can imagine staging as a kind of photoshopping picture of your property. All you do is take pictures of any room on your property. It's usually best if your property is already cleared. Sometimes your schedule hasn't allowed you to clear it out yet. Maybe you haven't yet had the time for repairs. The most important is, after all, to sell your property as fast as possible. Personal items, cracked walls, clutter – all of that can be retouched and simply disappear from your images.
While digital staging offers you quite a lot of convenience to make unsightly spots disappear, there's more to it. If you can remove family portraits, for example, you can also add items to pictures of properties. This could be anything from decorative plants to actual furniture. So you'd still need staging furniture, but all items are virtual. It comes to you with only a fraction of the costs you'd have to invest in traditional home staging. You neither have to go on a shopping trip for home decor to stage your own home.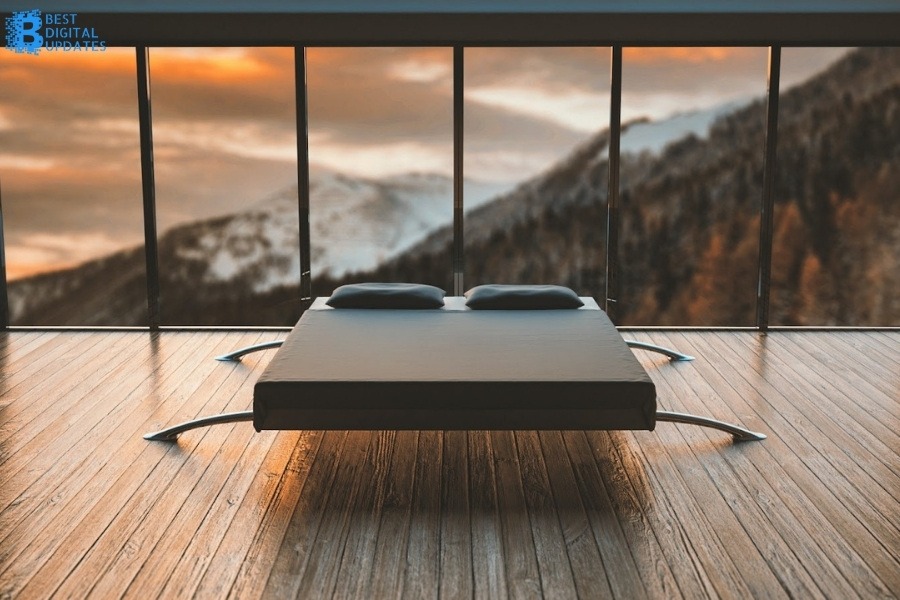 How to Digitally Stage Your Home
Technically, you can do digital staging on your own. Take several pictures of your property and retouch them with corresponding software. If you're experienced with graphic design software, it might be rather easy for you. For an inexperienced person, it's best to leave to a professional. You can certainly wrap your mind around it and learn how to do it.
Though that would cost you some precious time you'd rather want to invest in the final stages of moving houses. Don't forget that you may still have to take care of some repairs and paint jobs. Digital staging can do it for you, but you still need some time to actually do it yourself.
The second step for staging would at first be to remove clutter and unsightly spots. It's always a good idea to remove personal items as well. Remember, these pictures of your property are going online. Your friends may know that you're selling but strangers from the internet shouldn't be able to make connections to your personal identity. Once that's out of the way you can start to virtually renovate your property, such as changing the color of your walls.
Choose neutral warm tones for the walls and go easy on bold colors. You'd want your property to attract as many potential buyers as you can. Alternatively, you can choose several digital scenarios for your home. As the digital staging is done within only a few hours, you can create three versions of your bedroom. This does obviously apply to any other of your rooms. 
The last step of staging implies adding some furniture and decorative items. Just like the color of your walls, you can create several versions. Add different styles of furniture to some of your rooms.
Let The Pros Take Care Of It
Digital staging is much faster than traditional staging. All you have to do is to send appropriate pictures to a digital staging agency. You can discuss with them what exactly you want them to do. Inform them whether you want them to remove clutter and what you'd like them to do with your home. 
Please note, that you don't have to apply digital staging for each room. Neither do you have to create several styles for the same room? You can certainly keep it simple and within a low budget by choosing one neutral style. Focus on the most important rooms, such as the kitchen, the living room, and the bedroom. The other rooms are usually less important while those three always are the focus. 
Parting Words On Digital Staging
For inviting scenery, you should not refrain from having a convincing front picture. It doesn't matter if it's rained the day you took it. Digital staging can create sunny noon or a cozy evening sky surrounding your precious home. Don't worry if you haven't cut the bushes into shape – let digital staging do it for you.