The pandemic isn't doing the supply chain any favors. COVID-19 is halting the production and distribution of goods all over the world. Studies show 94 percent of Fortune 1000 companies are seeing supply chain disruptions related to COVID-19. 
Some companies are struggling to manufacture goods as new variants of the virus continue to spread. Containers full of goods are sitting in ports as truckers continue to face long hours with crippling logjams. Consumer demand is also changing rapidly as the world adjusts to live post COVID-19. New outbreaks and regulations can change buying habits at the drop of a hat. All of this is causing problems for the supply chain. 
Technology can help soothe some of these issues but there's only so much it can do to move inventory from point A to point B. If your company is facing disruptions due to the current supply chain crisis, learn how the latest equipment can help you overcome some of these challenges. 
Manufacturing Automation
Automating the manufacturing process is one of the best ways to reduce lead time. Companies are increasingly relying on machines when manufacturing, sorting and packaging their products to keep their inventory moving as fast as possible. This technology reduces the need for human labor, helping companies weather outbreaks of the virus and changing health regulations. 
New advances in technology are making it easier to produce all types of goods. Robotic arms use built-in sensors to handle and transport products without damaging them in the process. This reduces the number of touch points in the workplace to reduce the spread of disease. 
Once the goods have been manufactured, the system will automatically place the goods in a pallet container to prepare them for shipping. This simplifies the handling and transportation process. No cardboard or breaking down boxes required. The packages will be ready to go as soon as the delivery vehicle arrives. 
Inventory Management
Companies are using technology to improve inventory management to make sure they maintain an accurate count. Products are routinely scanned as they make their way through the supply chain so managers can track the location of their goods in real-time. These tools can also be used to set inventory levels. Artificially intelligent programs will track consumer demand and transaction rates to help managers anticipate changes in demand. Companies are using this data to adjust the production process based on the changing climate.
Now that goods are taking longer to reach their destination than ever before, you need to make sure your goods are prepared for the journey ahead. Package items in treated wooden crates to protect them for months at a time. Use treated wood to get your products through customs without delay. Find containers that are similar in size and shape to your products to reduce movement.
Data Collection
The Internet of Things (IoT) is changing how companies collect information on the supply chain. Automated scanners and cameras are being used to track inventory levels and potential delays. These devices capture data and upload it into the system without error to help managers coordinate their operations and manage production. The system will also send an alert if the order or product is behind schedule so companies can adjust customer expectations accordingly.
Real-Time Reporting and Collaboration
Solving these issues takes a village. Companies are using real-time collaboration tools to keep track of what's happening on the ground. They are pulling information from various sources, including business partners, suppliers, political leaders, logistics firms and regulators to get an estimate of when their goods will be delivered. 
Information is the key to success when the supply chain is under stress. Leaders in the industry are also coordinating in real-time as they try to solve these issues, which usually requires input from multiple experts. Companies will then use this information to adjust their operations based on the current climate. They may suspend operations or reserve their supplies until the issue has been resolved.
Demand Forecasting
Forecasting the future and acting on it aren't the same thing. As these issues get worse over time, supply chain managers are finding themselves explaining complex topics to people who are new to the subject, including CEOs, board members, and even politicians.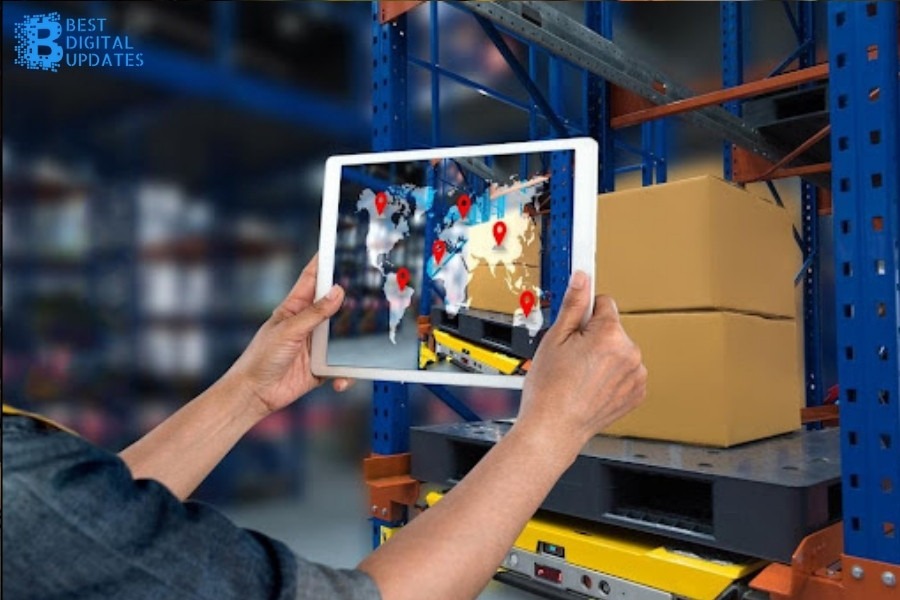 The supply chain is surprisingly complex. That's why managers are using new data visualization tools to help non-experts make sense of the situation. These programs present data using charts, graphs and maps that detail the source and scope of the problem. This helps these individuals quickly understand the structure of the supply chain as they make decisions with global consequences. 
The technological revolution is here. Companies are digitizing their operations at an accelerated pace as these disruptions continue. According to the Harvard Business Review, more than 50 percent of companies plan to invest in training to improve their employees' skills in using digital tools. Keep your workforce up to date on the latest technology to make sure they can anticipate and respond to these challenges in real-time. 
Technology can help us learn from all the fallout caused by the pandemic. Companies can find alternatives and set up new routes to avoid these delays in the future. Keep this information in mind to get through the time of COVID-19 unscathed.