Do you inspire to become one of the top gamers? Then it would be best to stick with this article to the end. Most top gamers you see around started from the bottom. They took their time to learn the game, followed instructions, and became consistent in playing to rise to the top. You can follow the same to become better. Most people try to rush these processes or skip the tips and burn out or lose it altogether. Whether you are a console or a desktop gamer, you need to follow the below tips to become better. Here are the approved tips.
1. Focus on the game
Most people will try several games and end up losing them all. It is essential to choose one game and focus on it to become better. First, you have to dedicate some time to play the game. You can do it in the evenings or during weekends. If you got an assigned role in the game, focus on it and learn how to execute it flawlessly. You can even customize the game according to your taste to concentrate on it better. Experts on this website have insightful tips on how you can customize your game. Do not play everything. This will exhaust your mind, and it will make you lose interest in the game. 
2. Practice with experts
They say practice will perfect anything you do. Through regular practice of the game, you can create something from it and become an expert. You can start by practicing on your own and after you gain some momentum, get an expert. You can choose to play with the gaming experts or play against them to better your skills. Playing without someone challenging you might not bring the best of you. You might think you have mastered everything, yet you lack some of the essential skills. The gaming experts will challenge you in the game and offer you some tips to improve your weak areas. 
3. Take some time off the game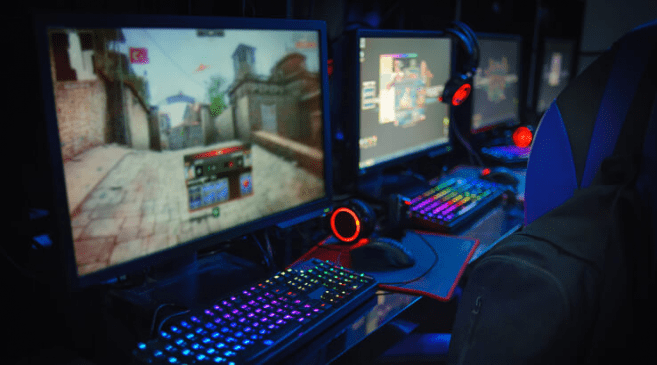 Sometimes you need to take your time off to let your brain regenerate. It is part of the process of becoming better when doing something demanding. Taking some time off the game enables you to cool off, think more in-depth, and develop better strategies for tackling the game. It lets you approach the game from a different aspect. Most famous gamers did not train every day. They took their time off to regenerate and think of better ways of handling the game.
4. Slightly learn all the roles in the game
Even when you are given a single part in the game, you have to know what others are doing to perfect your part. Even when you are not doing it, learn it and see how it connects with your part. Even in sports like football, you will find goalkeepers wanting to know how strikers do their magic. This ideal helps you to coordinate with others while gaming effectively. You will also learn the weaknesses and strengths of these roles, and you will know how to counterattack them when you face them in the game. Do not spend much time on the roles, but get a hint concerning their play and how they affect your role.
5. Be composed while learning the game
Most people become tense when learning the game. Some will start sweating while others shake in fear. Others will start playing the game unprepared, messing up their chances. Before tackling the game, you have to get prepared. Set the playing time, sit down, and relax before starting practicing the game. You also need to get the right gear, including the gaming consoles for the game. Experts also recommend making your hands warm before you begin playing. Why warm hands? It's because they react faster to instructions as compared to cold hands.
6. Keep a good health
When practicing for any game, either a desktop or a console game, you must remember your health. Most people will spend the whole day gaming without prioritizing their health. First, you need to eat well, a balanced diet and hydrate your body often. Secondly, it would be necessary to exercise your body to keep it fit. Exercising also helps to make your mind active and makes it better in absorbing the game concepts. Exercising also helps you react faster to game commands and keeps you more focused on the game. 
When you put these six tips into consideration, you will see yourself becoming better in the game. Many experts have used these tips to become the best. You should try as much to practice for the game, follow the set instructions, embrace your role fully and try as much to keep your body fit for the session.  
Also, Read AFK Arena New Updates and many more gaming-related articles on Best Digital Updates.