Cloud computing is simply renting computer services such as network servers, databases, storage, software, and intelligence over the internet instead of using a personal computer. The familiarity with cloud computing, especially Software as a Service (SaaS), has grown immensely while its implementation has increased since the COVID-19 pandemic. This cloud computing service has become more popular because of its flexibility, ease of use, consistent upgrades, and cost-effectiveness.
Cloud computing provides essential tools such as Google Workspace or Microsoft 365 that increase efficiency in the workspace. Additionally, these tools are fully upgraded, allowing users to concentrate on their tasks rather than wasting time managing and updating the tools.
However, despite the many benefits of using cloud computing over traditional IT infrastructure, data loss is still present in the cloud. Read on to learn ways data loss can occur and how you can prevent it.
1. Human Errors
According to the evolution of data protection cloud strategies, most cloud data loss isn't caused by technology failures but by human error. While most companies expect cloud service providers to enhance data security on their servers, many data breaches are caused by the company's staff.
Human error in the cloud refers to employees doing activities they shouldn't or neglecting to do something important. For instance, an employee may fall for phishing scams where they click fraudulent emails that later result in data loss.
Another instance is when an employee is asked to configure databases of customers' records, but due to negligence, they fail to password-protect the databases and the public can easily access the file. This can lead to data loss and increased cyber-attacks. Additionally, human error can be unintentional when employees delete or overwrite data files without realizing it.
Fortunately, various cloud data loss prevention strategies can minimize data loss through human errors. Firstly, you can educate your employees that they can be targets of cybercrimes. This helps them avoid opening fraudulent emails from unknown users.
Secondly, companies can invest in automation software to reduce human interaction with data. This can significantly reduce the risk of data deletion and overwriting. Finally, companies can keep extra backups outside their cloud server, especially the most essential data. This way, a breach can't be detrimental as you'll only restore your data from backup sources.
2. External Hackers
As many organizations transition into the cloud, more hackers are also developing new tactics and methods to target cloud data. Data breaches by hackers can cause significant complications for your company and its customers when sensitive information is exposed. You can become vulnerable to cyber-attacks without an authentic security system and attention to detail.
Many cyber-attacks don't involve long codes to break bypass your cloud security, but rather attackers use phishing emails. These emails convince you they're from recognized companies, but they intend to access your company's data. Moreover, since employees can access the cloud server from their devices, hackers also target employee devices. They can use the account to access the employee's cloud details. If they manage to get the cloud account, the damage can be more extensive.
Luckily, there are ways to mitigate this. The most important way is to educate your employees to use two-factor authentication passwords to make it hard for attackers to crack their accounts.
Additionally, your workers should also be trained on how to identify genuine and phishing emails for the company's safety. You can also ask your cloud providers to help you encrypt your cloud data for extra security. If your data has end-to-end encryption, hackers might not breach your data even if they gain access. Lastly, you can run vulnerability detection tests to identify weak spots and shortcomings and fix them before hackers can catch them.
3. Viruses And Ransomware
New malware and viruses put your cloud data at risk. In fact, many companies experience significant data loss due to viruses and ransomware infections. Viruses have the ability to destroy, steal, corrupt, or even encrypt your data.
For instance, the most recent viruses called crypto-ransomware help hackers earn millions of dollars by holding companies' data for ransom. While some companies opt to pay the ransom to recover the data, small companies without the ransom experience data loss. Other viruses such as crypto wall encrypt users' data, making the data useless without the decryption key, which is given at a fee.
Fortunately, regularly updating your anti-virus and anti-ransomware software can help detect these malicious viruses before they cause harm to your data. You can also prevent viruses by avoiding unsafe links in messages or unknown websites. Clicking these links can trigger an automatic download that'll affect your device.
Also, avoid disclosing your personal information from untrusted sources as hackers start by collecting personal information before launching virus or ransomware attacks. What's more, backing up your data can help your company avoid paying hackers as you only restore the data from your backup sources.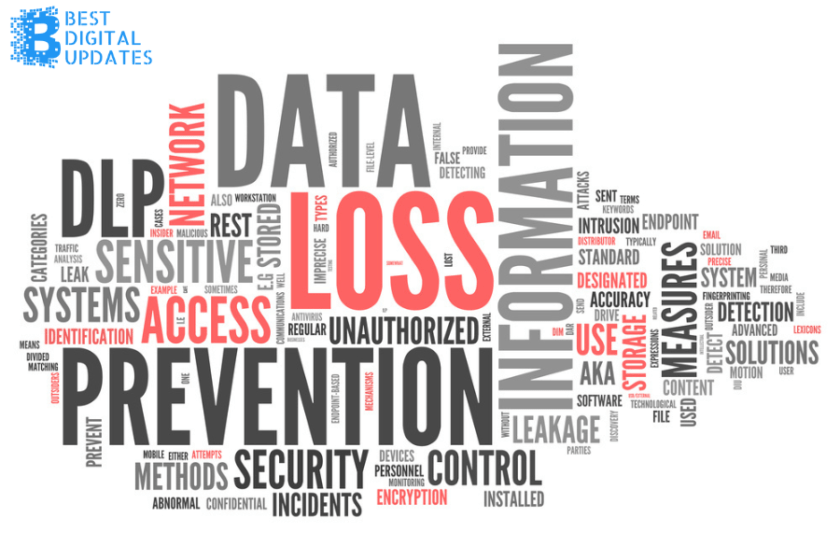 4. Malicious Insider Actions
Despite adopting various security strategies to prevent data loss, malicious insider actions are hard to detect and prevent. This challenge not only affects on-premise IT infrastructure but also cloud computing.
Malicious insider actions are data security threats that originate within the company. It involves a current or former employee who has access to sensitive information. There are different types of insider threats, which include malicious insiders, careless insiders, and moles. A malicious insider is an individual who deletes essential data if they suspect they're going to be fired. A malicious insider can also steal relevant information and sell it to competitors or hackers.
A careless insider is an innocent employee who exposes the company's data to outsiders without knowing. For instance, an employee may intend no harm but click an unsafe link that'll cause data loss. On the other hand, a mole is an outsider who has had the privilege of accessing a company's server.
Malicious insider actions can be prevented by increasing visibility where you keep track of all employee actions from various data sources. You can also enforce policies that discourage such actions.
Conclusion
Although cloud servers are known to be more secure than traditional IT infrastructure, data loss is still eminent. Fortunately, the guide above will help you determine ways your cloud data can be lost and how to prevent it.