Cybersecurity requires an enterprise-wide approach. From the top-down, a deliberate effort must be made to develop, implement, and maintain a plan for addressing cyber-risk management from all business perspectives.
While a single incident may not be sufficient to bring a business to its knees, one that results in stolen data, diminished consumer confidence, reputational harm, compliance penalties, and legal costs are far from insignificant. In no particular order, the following is a list of common cybersecurity errors and how to correct them.
1. Not Hiring the Correct Experts
Without functioning computers, software, internet connectivity, and access to their data files, the majority of modern enterprises would come to a halt. You can't afford to DIY debug a computer failure or network outage as a busy business owner which is another classic cybersecurity error. It's why it pays to have a dependable, professionally managed IT services provider on call who can rapidly restore your system to regular operation.
It's not easy to locate an expert who is both informed and trustworthy. When seeking support, search for updated training, qualifications, and references to contact. Select someone informed about the digital technology you use, bonded and insured, and willing to sign confidentiality and non-disclosure agreements to safeguard your privacy.
2. Underestimating Threats
Cyber-attacks are a hazard to any business that conducts business online. Simply because your company doesn't handle personally identifiable information or credit card numbers doesn't mean it will never be hacked. Adversaries are constantly on the lookout for new ways to penetrate the network and take any important information or assets they can.
Preventative measures and continuous monitoring can aid in the security and protection of your online presence. Leaders must prioritize cybersecurity in their organizations by recruiting skilled individuals to undertake frequent evaluations and tests. It enables the detection of technology and procedural faults.
3. Ignoring the Critical Nature of Network Updates
Businesses will never be able to defend against every assault due to the sheer size of the networks and target space as well as the sheer number of access points. On the other hand, failure to comprehend your network's design and maintain current software enables an attacker to access the system with little to no resistance.
The IT department must establish stringent procedures to ensure that all software is updated regularly at the company level. You must understand the location of the network's critical data, as well as its size, egress points, and segmentation. Due to a lack of awareness of fundamental network principles and typical "network hygiene" procedures, your data may be in danger. Maintain a sense of urgency and completion of the assignment.
4. Data Backup and Recovery Are Insufficient
With the latest danger of ransomware looming, large organizations must immediately back up and recover data. Unfortunately, many businesses fall short in this area due to a shortage of reliable backup and recovery solutions.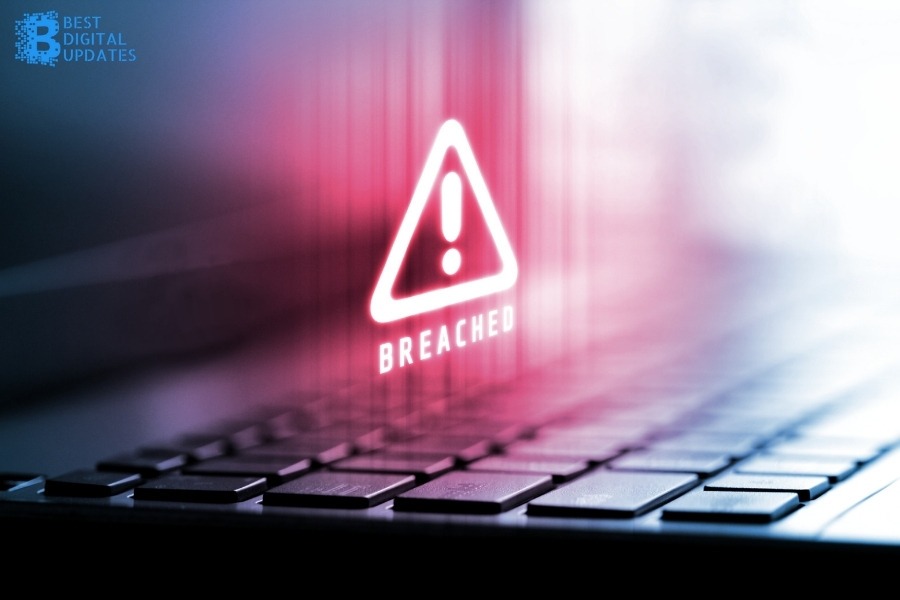 The majority of businesses require a multi-pronged backup and recovery strategy. It should include snapshots and replication of data center storage, database storage, tape or disk backups, and end-user storage. Consider enterprise-level back-ups like cloud-based solutions and recovery systems that have comprehensive reporting and monitoring capabilities.
5. Using Weak and Vulnerable Passwords
Security experts frequently cite lax password rules as one of the primary factors that facilitate fraudsters' work. It's especially true given the widespread usage of passwords, Personal Identification Number (PINs), and other numerical and alphabetic-based codes as the first security line for personal and business computer systems and mobile devices.
There are now many desktops and mobile applications for randomly generating, maintaining, and preserving complicated passwords. These are a far more secured alternative to post-it notes, and they make it simple to reset your passwords frequently, as security experts urge. Additionally, if possible, activate multi-factor authentication.
6. Lacking Network Segmentation and Monitoring
Following initial access, many attackers exploit insufficient network segmentation and monitoring to acquire complete access to the systems included inside a network subnet. For many years, this severe cybersecurity issue was ubiquitous in many large company networks.
It would be best to concentrate your efforts on carefully enforcing network access control between systems inside subnets and developing more effective detection and warning mechanisms for lateral movement between systems that shouldn't be connected. Proxies, firewalls, and micro-segmentation technologies can all aid in implementing more rigorous traffic and system communication restrictions.
Takeaway
Globally increasing cyber-attack volume and sophistication undoubtedly spur and improved cybersecurity awareness and investment in cutting-edge security technology. They are inextricably linked, much like dangers and solutions are.
Your best chance of increasing security and keeping the bad guys at bay is a well-coordinated top-to-bottom strategy. By being knowledgeable of the common mistakes listed above and taking the proper preventive measures, you can significantly enhance your company's security.