You might have been hearing about the remarkable advantages of using cloud-based solutions for a while now. Cloud computing has been rising in popularity for years, and it looks like it's only going to keep growing from now on.
Businesses of all sizes are turning to these solutions for operations, management, and even scaling up. However, most businesses fail to realize the full scope of cloud-based solutions. There are hosted solution company that provides safe and good service in terms of cloud solutions. They're more familiar with the service they use, but wouldn't they be able to fully optimize their business if they knew the rest of the available solutions?
Whether you're just getting started with cloud-based solutions or you're looking to maximize their benefits, here's everything you should know about cloud-based solutions. 
What is Cloud Computing?
Companies that provide cloud computing services act like data centers. These companies have large facilities that are filled with servers, through which they can power virtual machines, services, and applications. They provide these services to customers who can use them to deploy applications, store their data, or create virtual networks. Customers can get access to these services by renting the providers' powers, usually through paying subscription fees for the services they want to use. 
The reason it's called "the cloud" is that all of these services can be accessed through the internet without any need for investing in hardware. Once you subscribe to a cloud-based solution, you can use it according to your company's needs. You can then scale these services up or down however you want, so you only need to pay for the service you want as per your use. Cloud computing keeps welcoming new technologies with every passing day, but they all follow the same operational model. 
How to Use Cloud-Based Solutions
Chances are, you're already using cloud-based solutions without realizing it. If you've ever streamed online movies, used online services to edit documents or send emails, or store your data on online drives, then you're already using the cloud. When it comes to leveraging cloud-based solutions to optimize your business, the board of directors at D Solutions Group explains that there are various ways to do so. The most common way to use the cloud is by storing and backing up confidential information on the cloud, but that's not the only way. You can use cloud-based solutions to create cloud-native apps, analyze data, embedded intelligence, stream video and audio, enhance cybersecurity, or deliver software on demand. 
Different Categories of Cloud-Based Solutions
Cloud-computing companies deliver different kinds of solutions. These solutions usually fall into one of four categories: Infrastructure as a Service (IaaS), Platform as a Service (PaaS), Serverless, and Software as a Service (SaaS). 
IaaS is the first layer of cloud-based solutions. Basically, you rent out IT infrastructure, like storage space, servers, or networks, from the providing company, upon which you can devise your systems. PaaS solutions make it easier for developers to create applications, websites, and programs efficiently. Instead of having to build everything from scratch, you can use PaaS to create your solutions using an already established infrastructure. Serverless computing overlaps with PaaS to an extent; it allows you to focus on building your apps without wasting time or effort on servers or infrastructure. The providers handle that for you. 
Finally, SaaS is probably the most commonly-known cloud-based solution. You can use SaaS solutions to build websites and platforms by accessing the software through the internet. While you focus on creating the layout and functionality of your solution, the SaaS provider handles software upgrades, security patching, maintenance, and any underlying infrastructure.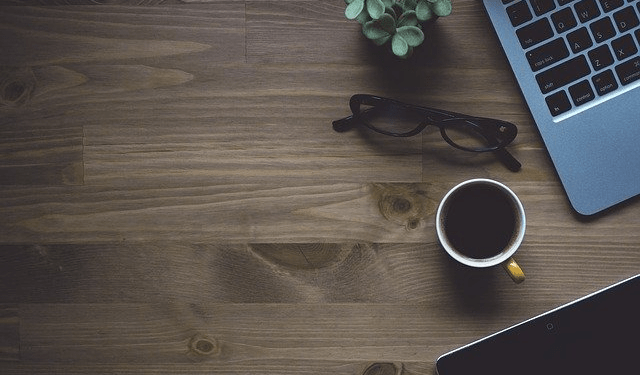 Advantages of Using Cloud Computing
There are a myriad of advantages that comes with turning to cloud computing. Some of the benefits you'll get to enjoy are as follows:
It's cost-effective since you only need to pay for the service you use and opt-out at any time. Meanwhile, you won't need to invest in any hardware. 

It's fast, giving your business the flexibility to operate without worrying about capacity planning. 

It's global; you access your data through cloud technology anywhere in the world. 

Using cloud technology removes a lot of technical needs off your shoulders, allowing your team to focus on their main work and be more productive. 

Cloud-based solutions offer state-of-art technology, ensuring you operate with utmost efficiency. This significantly boosts the performance of your whole company. 

Cloud-based solutions are both reliable and secure. 
Cloud computing is here to stay. Within just a few years, cloud-computing has managed to transform business models all around the globe. Meanwhile, understanding the full scope of cloud-based solutions is important to help you use the technology to its utmost potential. If you've been looking for the best way to scale your business while cutting down on unnecessary costs, cloud-based solutions are the way to go.