Cyprus is one of the most popular destinations among retirees and tourists. People are moving to Cyprus to set up businesses and enjoy a peaceful life.  Being a hot destination, people want to get Cyprus residency to enjoy a range of benefits.
Property investment is one of the easiest ways to get a resident card. If you want to get Cyprus residency through property investment, visit Pafilia.com. Pafilia is the largest construction company in Cyprus that helps in getting residency. They will guide you through the entire process and assist as well.
Getting the resident card is a simple process. There are few requirements that you need to meet and the rest is easy. The best part about the Cyprus resident card is that it remains valid till life. Furthermore, it is extremely easy to renew. You don't even need to stay in the country to get the renewal. Amazing, right? Let's talk about residency requirements, the application process, and the benefits of the residency.
Cyprus Residency Through Investment
Cyprus residency through investment is the quickest and easiest method to get residency. The process is fairly simple with minimum requirements. Once you meet the requirements, you can forward your application to get the resident card.
Firstly, you need to buy a property worth at least 300,000 Euros.
Secondly, you need to make a deposit of 30,000 Euros into a bank in Cyprus. Your money will stay on hold for up to three years.
Now, you need to submit proof of income. You must earn at least 30,000 Euros for yourself. If you have a spouse or children, you need to show an additional 5,000 Euros for each dependent. If you want to include your or spouse's parents, you must show 8,000 Euros for each elder.
Lastly, you shouldn't have any criminal record.
That's all. Once you meet these requirements, you become eligible for residency. It is highly unlikely that you don't get the residency after meeting the criteria. Let's find out how to initiate your application.
Application Process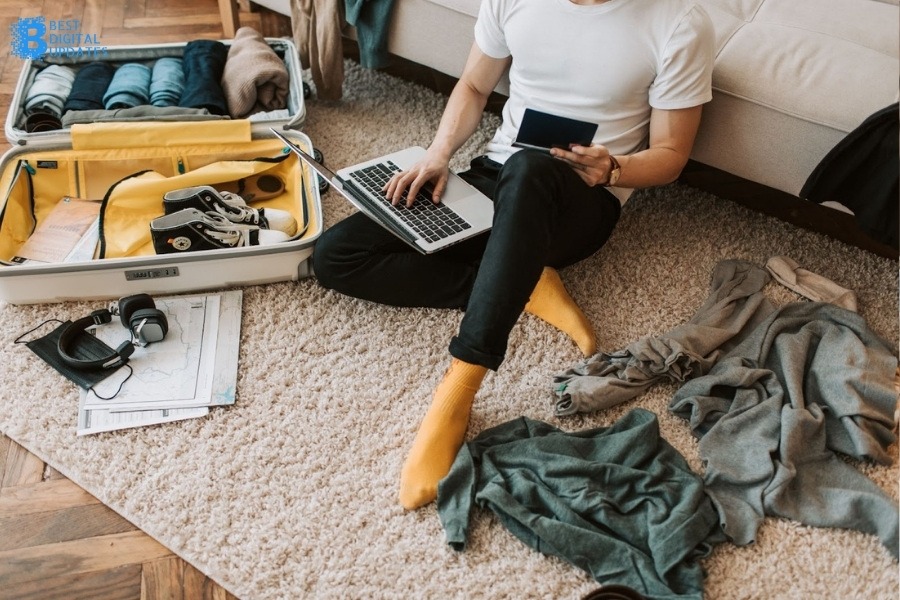 Firstly, you need to visit the country to begin the process. Once you get an entry visa and visit the country, you can submit your application to the Cyprus immigration department.
Before you apply for residency, you need to complete an investment deal. Once you close the deal, you can move your application to the Civil Register and Migration Department (CRMD). You can hire a lawyer to submit the application or do it yourself. In any case, you need to provide all documents.
After you submit complete documents, CRMD will move your application to the Cypriot Ministry of Interior. It takes about two months to decide on your application.
Once your application is approved, you get an approval letter. After getting the approval, you must visit the country within one year. You have to visit the CRMD and provide your biometrics. They will provide you with permanent residence cards.  
Required Documents
To apply for a resident card, you need to provide some documents. Depending on the investment type, you may need to provide additional documents. Generally, you are required to submit the following documents
You need to submit the proof of investment.

After transferring the required funds, you need to submit the proof.

A detailed CV including your academic qualifications and professional experiences

Pictures (passport size)

You need to submit proof or no criminal history. It is usually a police record document.

Civil documents

You need to submit proof of financial dependence (if applying for dependent adult children).
Visa Renewal Information
Unlike most countries, you don't need to live in Cyprus to renew your residency. Once you obtain a Cyprus residence card, you can continue living in your home country.
In order to renew your residency, you need to visit the island once every two years. Moreover, you only need to stay one day in two years to renew your visa. Most probably, it will not be a problem for anyone to visit the country once every two years.
Benefits of Cyprus Residency
When you apply for a position, you look for benefits before you go for it. Similarly, when you want to get a Cyprus residency, you would like to know the benefits. What will you get in return for your investment?
Depending on the type of property, you will earn a handsome income every year. Moreover, you will get a range of benefits in the long run. Some of these advantages are:
You are allowed to include your family members on the application. Furthermore, you can include children up to 25 years of age. However, you can only include them if they are financially dependent on you.

You can travel to European countries without any visa requirements. Moreover, your family will also be eligible to travel to Europe.

Unlike other countries, Cyprus allows you to include your parents or spouse's parents.

As mentioned earlier, Cyprus residency is extremely easy to renew. You don't need to live in the country to renew it. All you need to do is visit the country once every two years.

After seven years of uninterrupted residence, you can obtain a Cyprus passport as well.

The resident card doesn't expire and stays valid throughout your lifetime.
Conclusion
Looking at the benefits, it is worth investing in the country to obtain a resident card. Here, it is important to note that you will make a handsome amount from the property as well. So, it is a win-win situation for you.
If you have enough funds to meet the requirements, there is arguably no reason why you shouldn't apply for it. While investing in property, you can involve Pafilia. The best part is that they will assist you in getting a residency as well.