Turning your home into a kingdom of comfort means putting some serious focus on your entertainment room. You might be thinking about what to turn your basement into, and the answer is to always pick home theatre. A good home theatre and entertainment room is something that will keep you occupied and help entertain guests, so it's a no-brainer.
What you need for an entertainment room is quite vast, as there are a lot of ways to beef up that basement of yours. This list of 7 great things to buy will help you get started.
1. Audio Extractor
You might be wondering what the hell an audio extractor is, and that's fair, not many people know what it is. Moreover, an HDMI audio extractor is a device that outputs the audio signal of a device, like a TV, and inputs it to another device, a receiver/sound system, to playback without quality loss. If you want to make the quality of your entertainment room's audio top-notch, you need one of these, especially for music.
2. QLED/OLED TV
There's a big debate between which is better: QLED or OLED or LED TV? The answer isn't that simple as neither really outshines the other. An OLED allows for more depth of darkness and more clear viewing angles, while a QLED has an advantage in brightness and HDR color range. Besides that, there isn't a huge divide between the two, so if you need a top-notch quality HD/4K TV, then either one will do.
3. Projector 
If you would rather a much larger screen space and don't care about either, then a home projector is a way to go. What better way to turn your basement into a theatre and entertainment space than adding a projector? The best models to get come in 1080p quality which is more than enough, but the advantage is being able to utilize plenty of wall space to project movies or shows. It's also a good idea to invest in a pull-down screen for enhanced quality, but it's up to you.
4. 5.1/7.1 Surround Sound System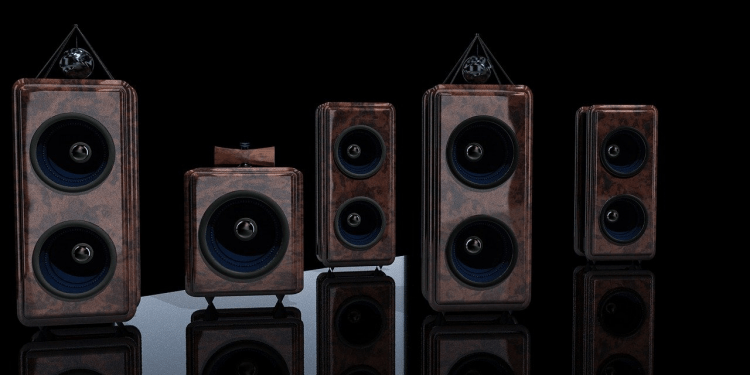 Once again, we come to a stalemate debate in the entertainment electronics world. There isn't much of a tangible difference between 5.1 and 7.1 surround sound, so don't let some sales guy sell you on some stupid pitch about how 7.1 is higher so it's better. 7.1 surround sound means there are 7 different sources of audio, so 7 speakers and a subwoofer, while 5.1 is 5 speakers and a subwoofer. This difference is negligible for most people, and it depends on the room acoustics, size, and where you are putting those two extra speakers. 
The same can be said for 5.1, so it matters how much sound depth you actually need, and where you're setting it up, so an audio test is necessary. Either way, get a surround system.
5. Recliner Sofa
You need somewhere to lounge or kick back in comfort and style, so that old basement couch won't cut it anymore. A recliner chair is nice, but how about an entire row of recliners on a sofa? The benefit of these is the ability to sit back and feel the contours of the leather (or suede) put you at ease even during a 3-hour runtime movie. The only drawback to many recliner sofas is that they aren't optimal to lay down on because they have bumps and other obstructions between each seat, but it shouldn't be too much of a problem for you.
6. Dimmer Lights
Just like a real theatre, you want to be able to add some dramatic mood lighting. Going from full-brightness to full-darkness sometimes isn't the move, so you need a dimmer switch and lights to adjust the lighting to get that proper feeling of the cinematic experience. It's something that really helps for daytime or evening viewings.
7. Popcorn Maker
Lastly, you need some snacks in your entertainment room, so a popcorn maker is an ideal way to do it. No movie is set without the most iconic theatre snack of all time, so a home popcorn maker gives you a lot of potential here. Load up your kernels, butter, and seasoning flavors and you're good to go.
Creating the best possible entertainment room not only helps you, but it makes your guests appreciate coming over for movie night every time. You can easily improve your movie-watching experience should you use these ideas, and that way starts to bring your home cinema vision to life.
Also, Read How To Identify If You're A Trekkie