Predicting future trends can sometimes be difficult. However, if we look at the last few years we will see how much audio technology has grown. It has become more advanced, on-demand, and personalized and now it intensifies and diversifies the way we listening to the evolution of music.
The years of visual dominance have passed and audio technology is now adapting to changes in media consumption. This decade has been called "the golden age of audio" and it looks like 2021 will fit right in. Based on many interviews with top brands and research, we have identified some areas of audio tech innovation and sonic branding that will be in focus in 2021. If you are curious about this topic, please continue reading.
Headphones In 2021
If you are thinking about upgrading your own personal audio in the new year, we are here to help. The market is remarkably crowded and it's understandable to feel a bit overwhelmed. There are hundreds of models to choose from and a range of headphone reviews to read online. Make sure you consider the audio quality and wireless performance when purchasing new headphones. Also, don't forget the importance of noise cancellation. Technological advancements such as smartphones are influencing the growth of wireless earphones this year, so make sure you try them if you haven't already. If you want to follow the trends you should also invest in stylish and attractive designs, because studies have shown consumer inclination towards original, cool-looking gadgets.
Developing Brand Voice
The use of voice-enabled devices has increased more than any other type of audio technology in the last three years. Brands are now exploring how voice can engage people and it seems that creating unique voices and setting themselves apart from the competition will be a little bit complicated.
Many brands already have the advantage of voice assistants built into smart speakers, but this hasn't been as effective as they predicted. It's sometimes difficult to distinguish voices, due to the uniformity and the audiences aren't as engaged as they should be. This is why experts predict that 2021 will be the year many brands will create their own voice profiles and, therefore, increase their memorability across platforms and devices.
More sophisticated methods of developing voice will be involved and the brands will make sure to consider customers' preferences (e.g. different divisions, geographical regions, products, etc.). The voice shouldn't sound robotic or artificial, but close to a real human voice.
Designing Sound Into UX
User experience (UX) design is the process teams use to create products that provide relevant and meaningful experiences to customers. This involves the design of the entire development of obtaining and integrating the product, including aspects of branding, usability, and function.
UX and UI were dominated by physical or visual design for a long time. But since e-commerce growth (especially during COVID-19), a successful and secure transaction is becoming crucial. Experts are predicting that UX strategy will become a very important and integral part of audio branding during 2021 and that many brands from a wide range of categories will invest in their unique audio UX.
The UX design is becoming imperative as screen and non-screen technology evolve. For example, in 2021 Visa, Mastercard and Amex added sound to their sale transactions, creating feelings of security and safety. Look out for the SoundCloud trend, and get SoundCloud plays.
AI-Generated Music
AI analyzes data from different music pieces and creates original compositions through reinforcement learning. This means that the algorithm learns different characteristics of rhythm and melody that is enjoyable to people and then mimics a certain genre.
This trend isn't new, but experts predict that the technology will head in a brand-new direction in 2021. Many projects, such as Jukebox, have achieved producing original music, but mostly in a recognizable style of famous artists. Nowadays, AI music tends to be more unique and tailored to your preferences. It can generate musical compositions with 10 different instruments that last for about 4 minutes and combine different styles (from Mozart to country music to the Beatles). AI discovers patterns of rhythm, harmony, and style and it learns to predict the next logical step.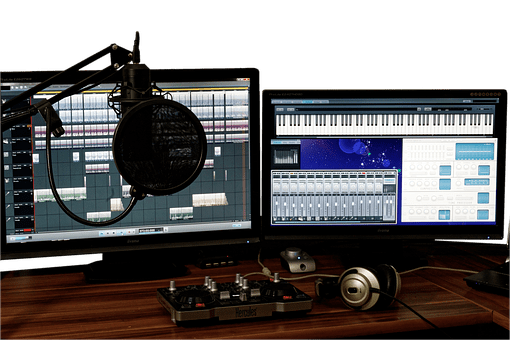 360-Degree Audio
360-Degree audio is a common thing in the gaming or movie industry, but studies suggest that 2021 will be a year when many brands will begin creating it to enhance digital brand interactions. The foundation for this has already been laid with technology in smart speakers, laptops, and headphones that create a feeling that "someone" is speaking to you directly.
The growth of movies and the live music industry is pushing audio technology from its humble beginnings into quite advanced systems. Audio systems are evolving every day and they are becoming highly refined masterpieces. If you are interested in new audio trends, we guarantee that 2021 will be a year full of excitement and new achievements that we once could only dream about.