Maintaining a good relationship with your customers is a vital component for any business or firm. Legal firms, in particular, depend on clients, and therefore, it's imperative that they maintain a good relationship with them. 
Attracting clients to your law firm is just the first step that you need to get right. However, as you get more clients, case management and organization can be challenging. This is why law firms need to find ways to streamline customer management and make the whole process flawless. Getting a law firm CRM software can make a significant change in managing cases and client relationships.
Benefits Of CRM Software 
Using CRM software to manage your clients will come with several benefits that would otherwise be absent when using manual management. Here are some of the top benefits you get when your law firm has CRM software: 
Create Stronger Client Relationships 
Customers will appreciate it if your law firm knows their cases well, and they'll even feel connected to the firm. This is only possible if you organize their files and know what case belongs to which client. The CRM software helps your team get all the important data at their fingertips and attend to customer questions and support needs. 
When you're knowledgeable about their cases, they'll start appreciating your law firm. Happy clients mean a stronger relationship with your firm, and they'll be loyal to you. Retaining clients will play a significant role in getting new clients. 
Manage Your Staff Efficiently
If your law firm is growing, there are chances that you'll be dealing with a large number of clients. As such, you should delegate your staff to serve all the clients without any conflicts or redundancies that may affect the team's productivity. 
The best way to achieve this is to ensure that you get CRM software that helps you bring everyone on the same page and understand what your team is doing at every stage. You can then schedule tasks for different lawyers to eliminate idle time and prevent double-booking by clients. A good CRM software will also have a calendar or scheduling feature to allow your team to plan ahead.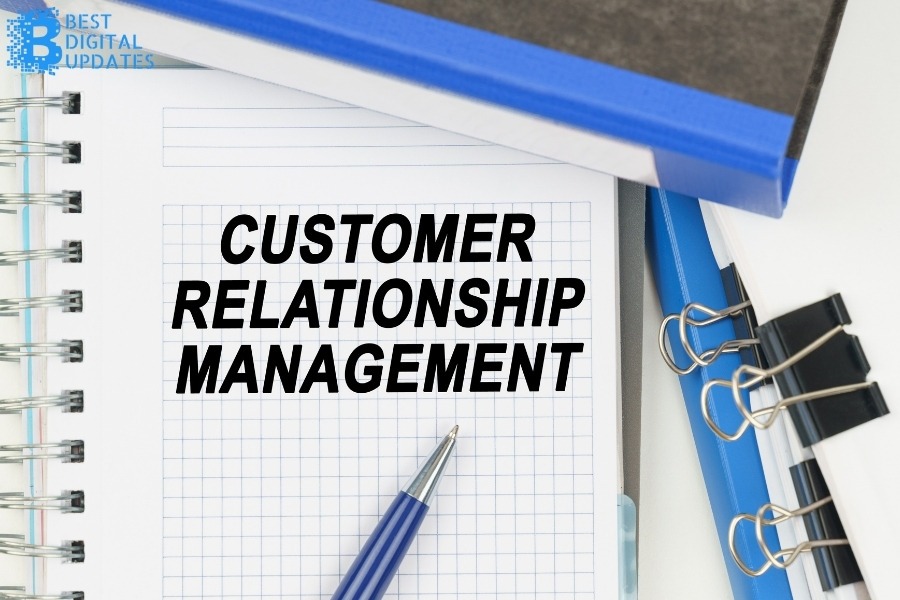 Manage Documents Effectively 
Traditionally, law firms stored most of their data in paperwork. While this worked, it was time-consuming and had other shortcomings, especially when handling bulk information that needs to be transferred. Now, legal firms are adopting digital data management to help them manage all their data properly. 
CRM software will enable you to store all customer information in one portal that's easily accessible. Once these documents are stored, they can be referenced whenever there's a need. The software also helps streamline the workflow by removing redundancies like repeated tasks by employees when handling documents. 
Personalized Marketing Campaigns 
When marketing your law firm, you need to personalize your campaigns to connect to individual clients rather than make general marketing messages. CRM helps you collect necessary information from customers and leads. When the software is integrated with other systems in your law firms, the marketing department can gain better insights into customer data and connect with them better. 
CRM can also help automate your marketing functions by providing all the relevant information needed by the marketing team. If you have an email list of all potential clients, you can feed them personalized marketing messages to the email addresses and send them, saving time. 
Collect Data And Analyze Performance 
Any growing law firm must have performance indicators and know if they're meeting the goals being set. The best way to do this is by collecting data and analyzing it against performance metrics. For the firm to get an in-depth analysis of their performance, they'll need to collect huge chunks of customer data. 
A CRM software will help you collect data, such as demographic details, descriptive data, as well as qualitative and quantitative data. Every interaction between your customer and your legal firm will be recorded and used for analysis. 
The interactions between clients and the firm that leads to conversions can be analyzed to see the marketing team's performance. You can also use the marketing data to see customers your firm retained and those you lost and then work on correcting the mistakes. 
Conclusion 
Running a legal firm is also running a business, and clients are essential in your law firm. You should have a system that helps you organize and manage your clients' data. CRM software in a legal firm will help you with client management and ensure you build a good relationship with your clients. 
There are several other benefits such as staff management, document management, and performance analysis that you get with CRM software. With such benefits, it's evident that the software is essential to law firms.