A high-conversion press release is all about being able to trigger the right emotions in your target audience. You want to be able to connect with them on an emotional and psychological level. Conversion is simply creating a loyal or return customer base. You should do your writing in such a way that your audience is connected within the first seven seconds and wants to continue the relationship. The continuation of the relationship would be in the form of subscribing to your website, purchasing a product, referring you to friends or family, defending your brand and or reputation. 
Press releases can gain a lot of traction from media outlets; if done correctly. You want to gain the interest of journalists with your writing so that they will want to investigate further. You need them to be on board with your brand to get the coverage you need to convert higher. Writing and attracting go hand in hand. Write to draw and then tell your story, impart your information or use it to craft a particular image or mindset. 
Here are some key ways to writing a high conversion rate press release:
1. Writing About Newsworthy Happenings
A way to make sure that you're writing a high conversion rate press release is by making sure you are writing about newsworthy information, such as events, product launches, or critical situations. Your release has to be pitched to journalists and publications who have specific guidelines to do the types of things they want to put on their platform. 
You need to be able to fan their interest as well as create content that their readers will enjoy and connect with. Before you begin writing, ask yourself whether the release you want to create is newsworthy and if it is, how do you want to write it? Planning it out will help you to find the best wording to make your piece as sensational and attention-grabbing as possible.
2. Make It Valuable
Time is valuable. That means whenever you're writing something for an audience, and you should impart value to them. The reader is trading their time and interest for the value that your work will give them. When writing, you should consider this factor and ask yourself what I am offering the publication outlet and the reader. 
If it is an event, then highlight why this event is important and what the audience will get out of attending it. If it is a product launch, you should be emphasizing how the product will solve a problem for them. If it is information, share what the benefit of having it is. You should always make the reader feel as if they've left with something useful. This is how you will convert higher. 
3.Pull Them In With Your Intro
Your intro is the first paragraph of your press release. It should effectively answer the five (5) W's as concisely as possible. The Who, What, When, Where, and Why. It should highlight the most crucial parts of your release. It should also hold your reader's attention and bring them further into your story. You want to write effectively, see website with more tips on how to do this. At the end of the day, even factual news is a story in itself. Your intro should have the same effect as a movie trailer; answer the questions but leave room for further inquiry ie. reading.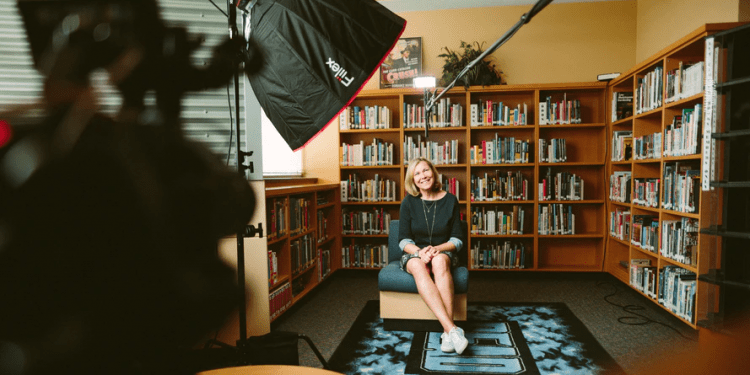 4. Add Visuals
Add visual representations to drive your point home. Visuals are exciting for the eyes. They are also more memorable to readers. Create visuals that are unique to your story, using infographics to present data; numbers, percentages, and charts. Your visuals can also be videos. This works great if the outlet where you release has an online platform that can support formatted video plugins. 
Sometimes seeing a video can spark more presence and awareness in an audience. Humans are visual creators, and this is one way that you can use that to your advantage. Writing isn't just about the words but also about using tools to elevate the words to a more meaningful level. 
5. Formatting
One key tip to help you convert better is to consider your format. You should do your writing in a way that is easy to read and follow. People will quickly lose interest in writing that is overly complicated and confusing to follow. Write in smaller paragraphs; break up the text in digestible chunks. It's also easier on the eyes this way. 
Your writing should be enjoyable to read and make the target audience want more. Have an intro, body (broken down into smaller paragraphs), and a conclusion. All of this should flow from start to finish and tell one cohesive story. 
Additional Tips
Knowing how to write a press release so that it converts higher can truly level up your leads to a particular project. It is worth taking the time to learn how to do it properly. It is also best to find a team to help with the development process. Having additional minds to review, process and edit work can greatly improve the overall production of the writing. 
You should note that not all situations warrant a press release. Sometimes other content options are more useful and can result in better distribution. This is also a part of writing a high conversion rate press release. Before you start, make sure it is the right time for a press release. In this way you are using them when you need them and at the most reasonable time. This will ensure that you see the conversions you're looking for. 
Know what you're looking for in terms of conversion rates. It will help in the planning stage of your writing. You need your piece to be picked up for distribution, so it's important to make sure that you hit all the marks before reaching out to the various media outlets. Follow the tips we've mentioned to help you write a high-level press release that attracts clicks.