Poor project and invoice management can lead to reduced profit margins and a bad reputation for you and your company. With nearly 90% of employees admitting to wasting their time in the office, having time tracking software can drastically increase your work productivity and motivate your team to perform as well. 
So, if you want to easily convert your estimates into invoices, handle projects smoothly and ensure employees are not overburdened, you must make it a point to invest in good project estimation software along with a time tracking solution. 
Not only will they help you build feasible schedules, but they also help you boost your team's morale and get the correct numbers. Besides, you will be able to analyze the performance of your employees and reward them adequately. 
While some hours will be at their productive best in the mornings, some will work best in evening hours. A good project estimation software will help you streamline project management, let your staff create their own goals, and help you maximize profits in the short and long run. 
Now that you have some idea of project estimation software and time tracking solutions let us see how it can be used to streamline your projects and invoices. 
1. Increased Employee Accountability 
Well, all employees feel disengaged from time to time. In such cases, time tracking software can bring in the required motivation. When your employees know that they need to fill in their daily timesheets, they will be able to plan their schedules better and deliver work before time.
Not only does this help them develop a sense of responsibility, but they are also less likely to waste their time on irrelevant matters. Besides, it can also cut down on micromanagement done by managers. A Time tracking software does not only help with tracking employee time but also takes human error and guess estimation out of the picture. Thus, project estimation software is a must for small businesses and enterprises.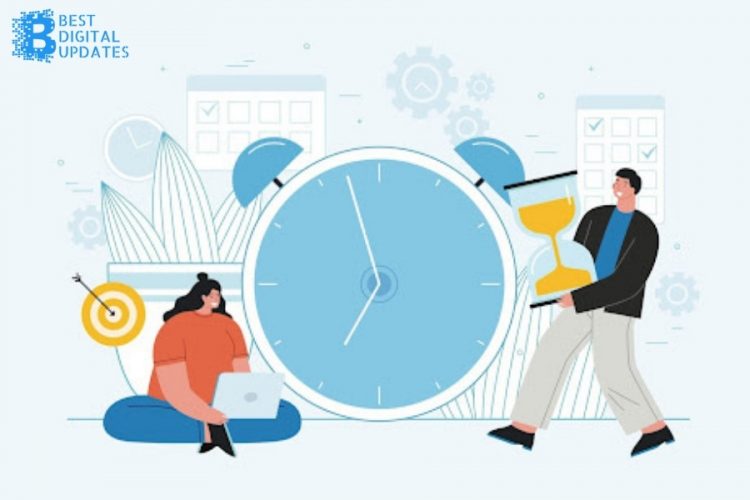 2. Quality and Task Management  
With 100's of tasks to be executed in a project, quality can go for a toss if you don't have provisions for managing tasks and the right quality standards in place. 
Time tracking software combined with project management tools will help you have a 360-degree view of all activities and distribute it equal work among your team members. This will also ensure that no employee is overburdened and only the best output is delivered. 
3. Eliminate Guesswork 
With time tracking software, you will always be in the know-how of your ongoing tasks and the ones that have been completed. This way, there will be no scope of errors, and you will be able to enhance work efficiency. Besides, you will be able to complete your projects faster. 
4. Get New Projects Faster
Every business wishes to work on new and exciting projects. First to expand profit making margins and second to build on their professional expertise. But, how can time tracking software help you with it?  
With project estimation software, you will have an idea of how long it takes to complete a similar project, and you will be able to prioritize your needs and complete running projects faster.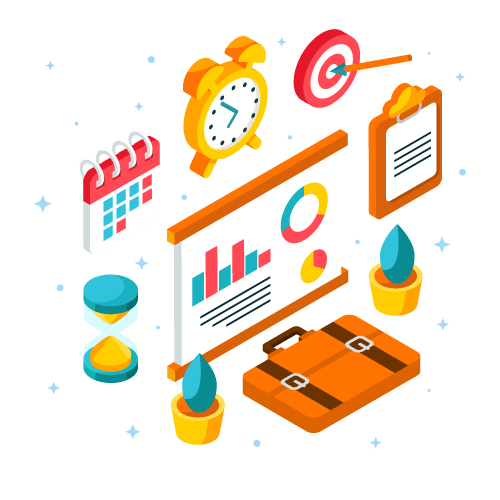 Moreover, whenever you approach new clients, you can present them with estimated timelines and establish milestones with them. This will help you onboard new and bigger clients and retain them for a longer haul.
5. Faster Invoice Generation
Let's face it. Traditional invoicing is not only challenging, but it can take up to hours to make one invoice. Moreover, there can be many errors in a paper-based invoice.
Luckily, with time tracking and project estimation software, your billing processes will be automated, and you will be able to bill the right amount to your clients. Besides, you no longer need to make phone calls to your clients to get payments, as the software will send in automatic reminders. 
6. Advanced Reports and Analytics 
Keeping up with inventory costs, financial reports, and accounts receivables can get complicated over time. A project estimation software can help you forecast revenue trends, generate detailed reports and make the billing process smoother. Moreover, you will be able to keep up with the changing tax laws and know how your business is performing in real-time. 
Wrapping Up
So, this is how time tracking software and project estimation tools can help you stay ahead on your projects and invoice generation. Are you still searching for the perfect solution? Then, allow us to find you one! Schedule a free demo today to know about more such solutions!