To manage our daily activities in this fast-paced modern era, the support of technology is crucial. We are often expected to be productive and mobile at the same time. Laptops allow us to do both, but when they're bulky, carrying them around is not a very convenient experience. Hence, laptop manufacturers are competing against each other to serve customers lightweight devices.
However, be aware that there might be a trade-off between the weight and other aspects you might look for in a laptop. In most cases, you would have to compromise battery life, screen size, or price for a lightweight laptop. To ensure you get the best deal, we've summed up some of the best lightweight laptops in this article, so read through!
Dell XPS 13 (9350)
Dell launched XPS 13 with a bunch of capabilities. Equipped with a 6th generation Intel Core i7 processor, this laptop will run smoothly for your extensive needs. Not only that, but Dell XPS 13 will also please your eyes with its UltraSharp QHD+ resolution in its borderless 13.3-inch Infinity Edge display.
This device will be a nice support for those of you who need to work long hours on your laptop. XPS 13 offers a long-lasting battery life of 18 hours. It's also backed up with a high-performing Intel "Tiger Lake" CPU and a clear 16:10 display. For all these specs, XPS 13 only weighs about 2.8 pounds or 1.27kg.
Apple MacBook Air M1 2020
Apple's MacBook's are well-known for their sleek and thin design, so add this one into your consideration. MacBook Air M1 was released in 2020 and its popularity has risen ever since. The real star here is its brand-new processor, M1. Its top-notch performance will bring you a whole new satisfying MacBook experience.
Even with its high-quality display, keyboard, and overall hardware, MacBook Air M1 still only weighs 1.27kg (2.8lbs). MacBook Air M1 is also a great companion for your remote working life. Its crystal clear 720p webcam will show you in your best version. Plus, the battery life is highly exceptional: it can run for 29 hours continuously.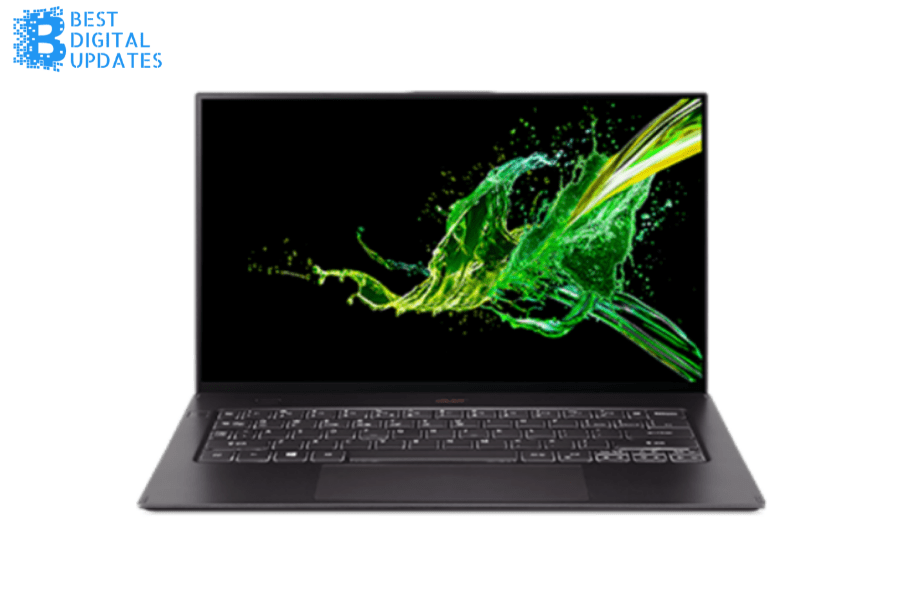 Lenovo ThinkPad X1 Carbon Gen 9 (2021)
For business purposes, Lenovo's ThinkPad always makes it to the list. ThinkPad's specs and performance to process heavy workload wins over a lot of other laptops in the market. With its excellent features, ThinkPad X1 Carbon Gen 9 still doesn't weigh much—it stays around 2.49lbs or 1.12kg. Slightly heavier than its predecessors but compensated with longer battery life.
Corporates generally buy this laptop in bulk with a discounted total price. However, if you want to buy one for yourself, you need to prepare a lot since this laptop comes with a rather high price tag. Yet don't worry, you get what you pay for: Intel Core i5 or i7, high-quality sound, 16GB RAM, spacious 512GB SSD storage, strong matte black chassis, and long-lasting battery life of up to 20 hours.
Acer Predator Triton 300 SE
Another competing candidate comes from Acer in this list of lightweight laptops. Acer Predator Triton 300 SE weighs around 3.75 pounds or 1.7kg. It might seem heavier compared to other laptops on the list, yet considering this being a gaming laptop, it's surprisingly light. Gaming laptops tend to weigh around 5 pounds in general.
This laptop from Acer serves as a pretty good deal for on-the-go gamers. For a relatively fair price, Predator Triton 300 SE offers you a compact design with a 144hz 14-inch display. The screen might be a bit small for gaming purposes, but it still supports a smooth experience with more than 60 fps at 1080p display quality. You will also be supported with the Intel Core i7 processor, 16GB RAM, 512GB SSD storage, and 12 hours of battery life.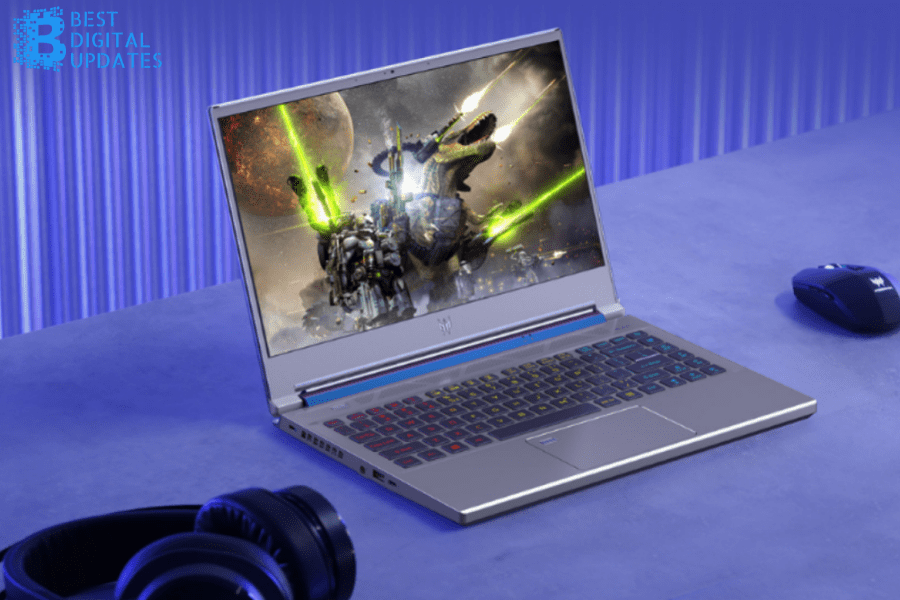 ASUS VivoBook S15
Students often need to carry many things in their backpacks; a lightweight laptop will be a great blessing. If you're one of those struggling students, ASUS VivoBook S15 can be a great choice to consider. It offers excellent performance to support you through loads of schoolwork with only 3.7 pounds or 1.7kg of weight.
VivoBook S15 has excellent specs for students. 4GB DDR4 RAM is powerful enough for normal academic needs, and it's expandable up to 16GB if you still need more. It offers storage of 256GB SSD and 1TB HDD—enough space for anything! This laptop will keep you going through your school life.
Acer Swift 7
If you're regularly on the move from one place to another, this Acer laptop can be a nice companion for you. Acer Swift 7 does offer not only a lightweight body of 1.1kg, but also a set of great specs, too. That also includes its slim thickness of 0.35 inches.
The laptop is equipped with 8GB DDR3 RAM and 256GB SSD—decent and fast enough to support your day-to-day workload. The 13.3" screen size with Full HD IPS display is also good for work. No need to worry when you have to pack it with many other kinds of stuff in your backpack because it comes with a protective Corning Gorilla Glass screen!