As everyone knows the kitchen is the heart of any house and everyone want to make his kitchen beautiful and classy so if you want to upgrade your kitchen and interested in different renovation idea then don't be confused I am here for you. I have mentioned some steps which can help you to upgrade kitchen.
Before starting you have to see your kitchen like a visitor and then ask yourself which things will catch your eyes? Are there colors that will need to change? After that, you have to decide what changes are requiring in your kitchen.
1. Smart planning and work:
If you want to upgrade the kitchen then you have to first make a plan and determine how to use the kitchen. You have to study about your kitchen like how wide the door, counters, walkways, etc. Drawers or shelves, counter heights which can be adjusted, it makes the home more beautiful. You can also take the help of a professional designer who can upgrade your kitchen. If you have understood regarding your kitchen that how appliances or items will be organized then it will help you.
2. Determine the function of the island:
If you want to cook and eat on Kitchen Island then make a plan for enough space which will separate from the cooktop safely from the dining area.  You can also combine the kitchen with cutting board, it is a popular feature you can try this but some drawbacks will also come with this. Many people also use different materials for the island than they do for other counters. You can also try a butcher kitchen island and keeping granite everywhere.
3. Paint walls and cabinets:
Now you have understood all about your kitchen and island then come to paint which is very important. You have to choose a color so many designers give the advice to choose three colors like one is for rooms, a neutral color which matches with another color,s and then a unique color which is like breathe of room.
Basically color is used for countertops and cabinets and neutral color is for another area of the kitchen so you can choose gray, brown, etc. Now you have selected color then you have to decide about finish means if you want your kitchen will be glossy and eye-catching then choose a glass finish, if you like modern and artsy then go with a satin finish.
4. Update Countertops:
IF your budget doesn't contain updating of countertops then you can leave it, it may not be a more reasonable operation. Everyone knows that countertop is an important part of the kitchen. Nowadays designers are very creative and making beautiful kitchens, you can also add their choices. You know the sun-filled kitchen is made of wood dangaran which is a durable material.
5. Add storage, not space:
You know storage will never be out of style you can use it. Some ideas you can use that is installed cabinet which reaches the ceiling useful space for kept Christmas plate and other items which are used yearly. You can also hang some small shelves on the unused walls and in cabinet doors where hang pots, large skillets on the mounted racks and also add some hooks for brooms, mops, etc.
6. Update lights:
You now updated lights will refresh your kitchen and also do up to date. Light will make your kitchen larger and brighter also help you to work safely and efficiently. So change the old lights with new modern ones design element like cabinet lighting.
You can also use ambient lighting means ceiling fixtures or wall sconces that can give light to your overall kitchen, also use a dimmer switch to control mood and intensity. Other lights you can use that are pendant light for islands, recessed and track lights for sinks area.
7. Use quality products:
During kitchen remodeling, durability and functionality are very important so you can change your low-quality bargains with low maintenance products which contain long warranty periods. This will cost some more but after proper care, it will look great any time. You have to also keep appliances near your footprint which can help you to maintain the kitchen. So choose trusted brands of appliances that have high marks in consumer reports and online reviews.
8. Change cabinet doors:
If you paint your cabinet doors then it will help to look up to date but remove them or re-facing is the same thing. When you want to remove more cabinet doors from your kitchen that means you are bringing a new entirely design element to the room.
Just think shelves draws can make attention from outsiders and give amazing design for homeowner. But one thing you have to keep in mind is to remove all the joints and securing doors just because for don't look messy.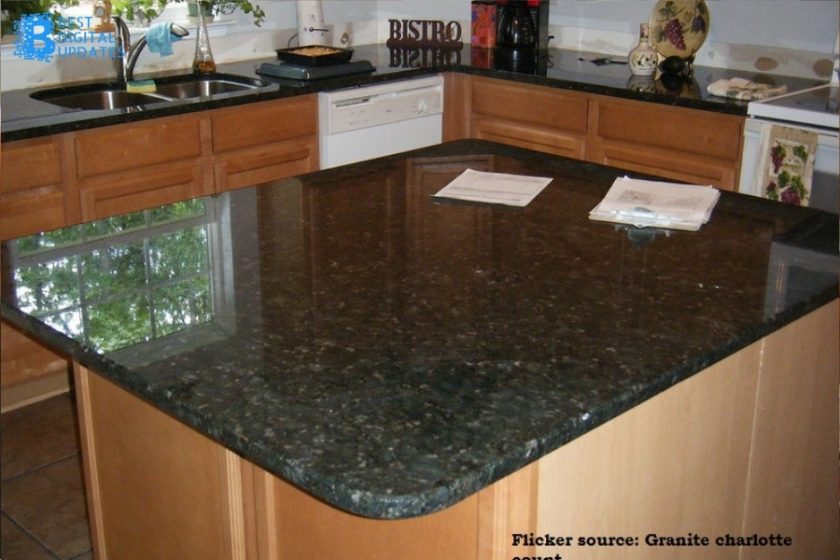 9. State of the art appliances:
As everyone wants to be a dream kitchen in which they want to include all good appliances like no-frost fridge, digital display and others also which can make your kitchen truly luxurious. You can also make a place for charging surfaces where you can charge your phone without an electrical outlet only by placed in a designed surface. If you want to convert your kitchen into an inviting area where you can do morning coffee to cocktails then you can do this by adding some cushioned chairs with minimum height.
10. Designer backsplash:
A backsplash is a material that fills the gap between the countertop and cabinet in a kitchen. When you come on kitchen backsplash then the most popular choice is tiles just because of their durability, variety, and affordability. It comes in many colors, shapes, and sizes which can fit in any style or place.  You can use peel and stick tiles which provide you with a good backsplash idea that will be easier to match with traditional tile.
Bottom Line:
Upgrading of the kitchen can be some time like challenging task but you have to complete study about his kitchen area like how you want to color, countertops, cabinet, lights, etc then you half work is done. One thing always keeps in mind is that if you have a low budget then first do color because hardware and adding plant can be done with a low budget. But if you have a good budget then you can mainly focus on countertops and cabinets.