Outsourcing is becoming a hot topic in the modern day as remote work is quickly taking over as the 'new normal'. It has become a global trend, affecting everyone from large companies to small organizations and even start-ups. It enables businesses to obtain high-quality services from qualified experts at a lesser cost. Moreover, it aids in increasing productivity as it lessens in-house workload.
According to a survey conducted by CBRE, the world's largest commercial real estate service and investment firm, "More than 75% of multinationals regard India to be their preferred market for outsourcing."
Although some countries in Latin America and Europe offer competition in the field of outsourced services, India however outperforms in terms of both cost and quality.  Outsourcing to India is a strategic necessity for cost reduction for some businesses while others see it as an opportunity to expand their enterprises with cutting-edge infrastructure and technologies.
This article will look at the factors that have contributed to the growing popularity of outsourcing to India. But before we proceed, let us learn what outsourcing means.
What is Outsourcing?
Outsourcing is the practice of having some business operations and tasks carried out by outside suppliers or contractors rather than by internal employees. Although it is frequently done to reduce costs, it can also help firms operate more effectively and produce higher-quality results. Outsourcing can be performed in the same country while offshoring, on the other hand, is when firms send their internal work to be conducted in a foreign country.
Various Services Offshored to India
Numerous businesses, both big and small, outsource a variety of services from various departments to India. Some of these are listed below:
Software Development
Web Development
IT Services
Digital marketing
Content Writing
Accounting Services
Human Resources
Financial Services
Customer Support
Data analysis and lead generation
Data entry
Inventory management and so on.
Now the question is –  Why Western European Companies Should Offshore to India?
WORLD'S LARGEST TALENT POOL
India is fortunate to have a sizable workforce because it is the second most populous nation in the world. This workforce possesses talent and expertise in the most cutting-edge technologies and tools. Moreover, each year, millions of students graduate from universities and are ready to join the workforce. You can access expertise in various fields by outsourcing services to India. You can also get up to 70% of the cost reduction.
COST-EFFECTIVE PRICING OPTIONS
The cost advantage is the most common justification for why most businesses prefer to offshore to India. Unlike recruiting an internal workforce or outsourcing from other countries, India allows you to save 70% of the total cost without sacrificing on quality. Simply said, this is because India has cheaper living expenses than other nations.
BEST IT INFRASTRUCTURE
India has demonstrated that when it comes to IT infrastructure, it is at par with all the developed countries. You can meet your outsourcing demands by working with one of the many IT outsourcing businesses in India. Even small businesses in India are now leveraging cutting-edge technology tools to deliver top-notch web solutions. With high-speed internet connectivity and software tools, outsourcing organizations also maintain uninterrupted communication lines with their clients.
STABLE GOVERNMENT
One of India's top 5 priority industries is IT, and the government has developed laws to make the most of IT outsourcing to India. The government has supported the IT industry by establishing the Information Technology Act as well as the Special Relief Act, 1963. It has passed various Foreign Exchange Regulations as well as granted numerous tax-related incentives. This enables outsourcing to India to be a seamless process for other nations.
CONSISTENT QUALITY SERVICE
High-quality service is one of the fundamental requirements that businesses need from outsourcing organizations. Indian marketing firms are constantly working to meet international standards and compete in the global market. To deliver high-quality services, they make use of the latest equipment and adhere to best business practices.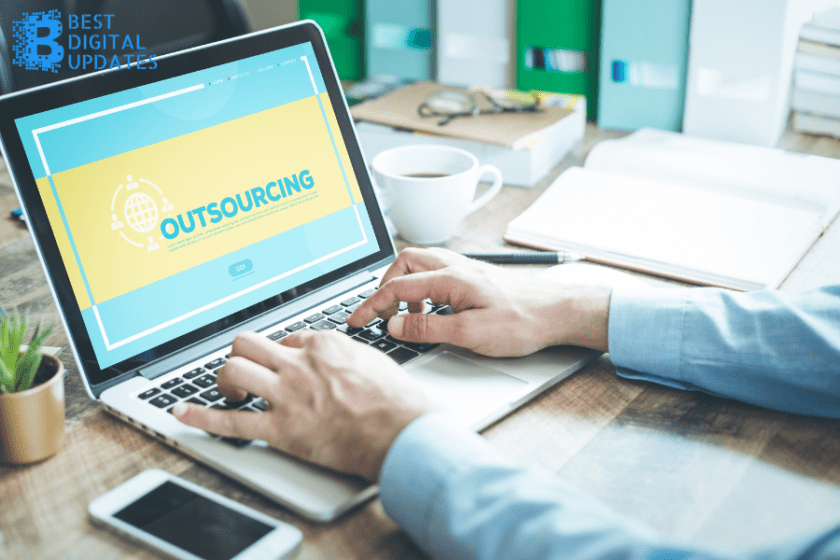 Best Practices to Find the Right Outsourcing Partner
You will undoubtedly encounter difficulties when outsourcing but finding the right partner to outsource may be the key to success. There are a few other pointers that could help you find a suitable partner –
Know your outsourcing goals
Understand the policy of the outsourcing company
Know how they work
Compute the final cost
Make comparisons
Thoroughly read the outsourcing contract and then make a final decision
Make sure to employ the top resources for you now that you have the ideal outsourcing partner. For this, you must have a distinct understanding of your company and you must demonstrate this understanding to the individual you are interviewing. You can use our list to find the best resource.
Know what services you are looking for or what sector you want to improve
Interview the candidate and ask all the relevant questions
Ask for a free trial
Give an assignment to the candidate
Understand his/her way of working
Wrapping up…
When you choose to outsource to India, you can benefit from a number of outsourcing advantages such as cost savings and the technology stack you bring to the table. Many American and European businesses choose India as their preferred offshoring location for all the right reasons. Without a question, offshore outsourcing to India can provide you with high-quality work at a very reasonable price. Today, it's easy to outsource services to India and save up to 70%.