Cybersecurity is one of the biggest threats to safety in the world now. Before we used to be worried about muggers on the street or bank robbers demanding cash in a branch, but the threat has moved into the sphere of the internet. Almost all of our personal data, from phone numbers, addresses, logins, bank info, etc. are found online.
Keeping this personal information safe is vital, but it becomes an even bigger necessity when you run a business website. With one simple hack, people can steal your information and ruin your hard work, so you need the right solutions. Here are ways to help secure your business website against cyber threats.
#1. Host Data Storage on the Cloud
The cloud is a good solution for more than just freeing up physical space for storage. The experts behind Cloudways explained that cloud storage companies and servers can afford to employ a larger workforce and use more advanced protection software and features than you might be able to which makes them worthy partners.
Even if you're a small business with not a lot of cash on hand, a promo code for Cloudways can help you get security solutions while within the budget. Security should always take precedent for your business website.
#2. Backup Hard Drives
That said, physical storage is still a must-have asset. No business should go completely digital with their storage because that goes against the principle of keeping all your eggs in one basket.
Make partitions and backups of all your hard drive(s) that you use for your business, especially ones for your master computer that has all of your website content on it. Making backups keeps your data safe from any unforeseen crashes, or potential hacks.
#3. Utilize Better Site Encryption
Any good site owner needs to know how to encrypt their content. SSL, or Secure Sockets Layer, is a form of encryption services that can be purchased for a certificate. There is a newer form called Transport Layer Security (TLS) that helps identify and authenticate connections and access.
These give you protection on your site from breaches of password data protocols, which is the primary reason a site adds it. Like mentioned, it's a small price to pay for greater protection, which is why you see this certificate on so many sites, big or small.
Even, Google has also recommended using an SSL certificate to protect the data that flows between the server and the browser. To get better encryption on the business sites, a cheap wildcard SSL is an ideal option because it secures unlimited subdomains in a single certificate.
Business sites generally, deal with many subdomains and this type of SSL is a good option. If the website does not have multiple domains or subdomains then, a site owner can think about other SSL types.
#4. Use Better Passwords
There are also plenty of user-level responsibilities to protecting your site. Employing the use of SSL/TSL, cloud storage solutions, and backups are important, but you also have to be aware of your admin passwords. Using 123456 or Password just doesn't cut it, and if you use these, you'll be hacked in no time.
You have to either start generating password phrases or keys that are harder to decrypt or start making them yourself, but also are a longer stringed phrases. Adding numbers, symbols, and other unusual figures will make it harder to crack for anyone trying to get into your precious site.
#5. Regularly Update Your Site
Older software has often been cracked and figured out by hackers, and it lacks support as new services are rolled out for websites. That means if you're running a site using older architecture, there's a better chance it can get breached because it's already been figured out.
Understanding this will allow you to choose better services (cloud and encryption, for example) that won't be as easily manipulated. Regularly updating your content is also something that will help your site grow as search engines value this in their algorithms.
#6. Use Antivirus and Malware Protection
When you get a new computer you usually install some kind of antivirus/malware program, or it comes with one. Your website also needs some support in this area, so you have to employ antivirus software to help protect you from unwanted attacks.
They could be trojans, they could be injections, whatever it is, it's out there and people love to use them to get into places they shouldn't be and cause trouble. If you want to keep your business and your site safe, do yourself a favor and commit to a web-based antivirus program that helps keep your data safe.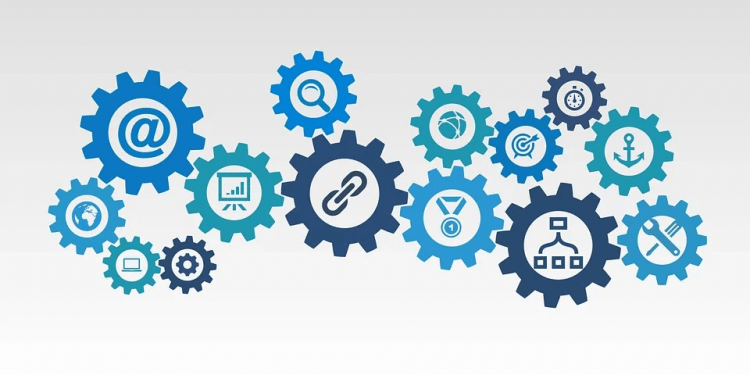 The word cyberthreat strikes fear into the hearts of plenty of internet users because they are unaware of the precautions they need to take. As a business owner with a website, you should be aware that your site might be under more threat than the average web crawler.
Use these tips on how to protect your business site and feel more secure knowing you value your information and safety. 
Also, know How SEO Help To Grow Your Online Retail Business and quality backlinks building benefits of your business websites.