If you're a food blogger, then you know how important it is to have a strong Instagram following. After all, that's where most of your potential readers and customers will find you. But growing your Instagram following can be tough, especially if you're just starting out.
The following article will share with you some marketing tips on how to grow your Instagram food account that are simple and free of charge.  A tablespoon of time and just a sprinkle of creativity is the ultimate recipe for the best food account on the platform. Let's get started.
Make Use of Hashtags
Hashtags can help you reach a wider audience, connect with other foodies, and even get featured on popular accounts. To use them effectively, try to use a mix of both popular and niche hashtags. Popular hashtags will help you reach a larger audience, while niche hashtags will help you connect with other like-minded individuals.
Always make sure the ones you use are relevant to your content. Don't forget to experiment with different hashtags to see what works best for you. There is no perfect formula for success, so it's important to test out different combinations of hashtags to see what gets you the most engagement.
Post Mouth-Watering Photos
People love seeing high-quality pics of good food that will make their stomachs rumble while scrolling their Insta feeds. Here are some tips you should consider implementing if you want to take eye-catching photos of food that will have everyone begging for more:
Use natural light whenever possible. Nothing makes food look more appetizing than bright, natural light. Try to take your photos next to a window or outdoors.

Play with your angles. Get creative with your camera angles and experiment to see what looks best. Sometimes the most unexpected angles can result in the most stunning shots.

Use props to make your photos pop. Adding simple props like flowers or place settings can really make your photos stand out.

Edit your photos for maximum impact. Just a little bit of editing can be a game changer. Try playing with the brightness, contrast, and saturation levels to see what works best.

Post close-ups. People love seeing close-ups of food, so don't be afraid to get up close and personal with your shots.
Use All Features Instagram Offers 
Instagram is a user-friendly app with over 200 million business profiles, all trying to win the top spot on the platform. They use everything to their advantage, including the free features that Instagram offers. So, next time you post something on your feed, make use of filters, colors, and Reels, and post lots of Stories that will definitely find their place on your followers' feed.
Aside from all mentioned features, you can use Live videos to reach out to your existing and potential followers. Set a time and a date, so that people can follow you. If you'd like, you can share the recipe beforehand, so that people can buy all the necessary ingredients to cook alongside you in their kitchens.
Engage With Your Followers
Liking and commenting on your follower's photos is a great way to show that you care about your community and want to interact with them. You can also host giveaways and contests to encourage people to follow and engage with your account.
Another great idea is to ask your follower to recreate some of your recipes or send you one of their own so that you can post it on your feed. They'll feel appreciated, and you'll either have great new recipes for your cookbook, or you'll have tons of yummy pics in your DMs, waiting to be scored by you.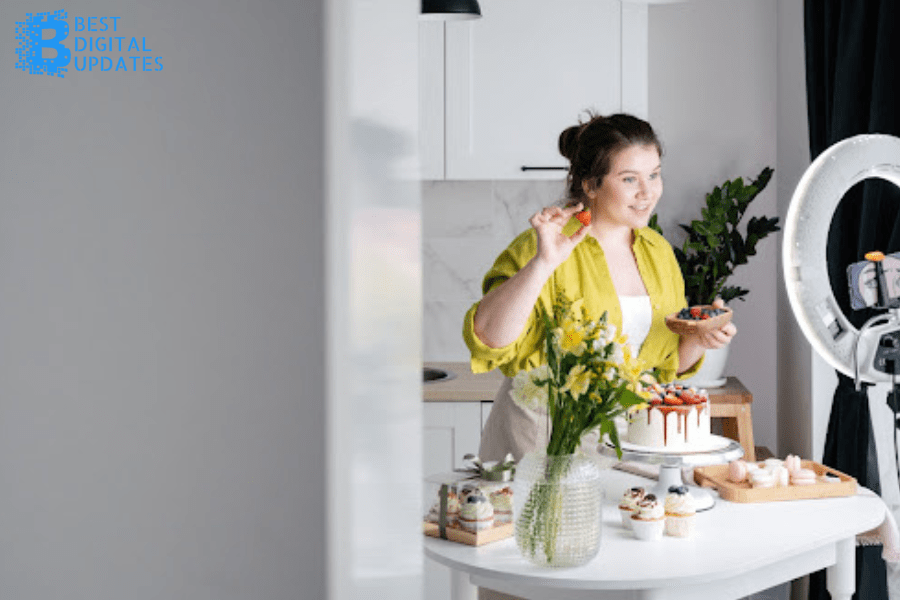 Share Recipes
One of the best things you can do on the platform is to share recipes with your followers. This not only allows them to see the amazing dishes you're capable of creating but also provides valuable content that they can use in their own kitchen.
To get started, simply take some photos of your favorite recipes and post them to your account. Be sure to include all of the necessary ingredients and instructions so that your followers can easily recreate your dishes. Intentionally missing out on ingredients will make you seem unprofessional in their eyes, and you'll get the opposite effect from the one you're trying to achieve.
Bottom Line
Instagram food accounts have been getting quite the attention lately, all thanks to the creativity and magic hands of their owners. By using the marketing tips given above, you can grow your own food account that will gain many followers who will try out your recipes and make their own, delicious versions of them later on.