SEO is the practice of optimizing a website in order to achieve higher rankings on search engine result pages. In the process of doing so,  SEO practitioners need to be aware of various rules and guidelines provided by search engines like Google, Bing, and Yahoo.
Now, these guidelines undergo numerous updates and changes to keep up with the ever-evolving digital landscape. This means that practices that were followed in the past may not work anymore. This is because those particular practices have consequences now. One such consequence is keyword cannibalization.
In this article,  we will discuss what keyword cannibalization is, why it matters and how to go about fixing it.
What Is Keyword Cannibalism?
In the early years of SEO, keyword stuffing was a popular SEO tactic. This was the practice of flooding web pages with keywords in an effort to rank higher in search engine results. Google's algorithm updates have since rendered this practice ineffective, but keyword cannibalization can still hurt your website's rankings if it is not addressed.
Keyword cannibalization occurs when one website has multiple pages targeting the same keyword or query. It can happen unknowingly, usually due to a lack of knowledge of SEO best practices, but it can hurt your ranking in search engine results. This is because it splits the search engine authority across multiple pages, diluting its power.
As an unfortunate consequence of trying to avoid keyword stuffing, website owners can unknowingly create keyword cannibalization by using the same keyword multiple times across different web pages. By doing this, they are essentially competing against themselves, which reduces their chance of appearing in search engine results.
Why Does Keyword Cannibalization Matter?
When you have keyword cannibalization, your website's authority and ability to rank are split between multiple pages, instead of focusing on one page that can benefit from all the SEO efforts you are making. This leads to weaker pages, which never get seen by potential customers.
Furthermore, keyword cannibalization can hurt your website's overall credibility. When search engine crawlers find multiple web pages with the same keywords, they tend to believe that those pages are not providing any valuable or new information, so they may not get indexed.
Finally, keyword cannibalization can also lead to a negative user experience. When searchers find multiple pages with the same content, they are likely to believe that your website is outdated or not trustworthy. This could ultimately lead to lost customers and decreased sales for your business.
How Do You Identify Keyword Cannibalization?
Comparing keyword rankings:
If two or more pages are ranking in the same area of SERPs, then chances are that they may be competing with each other for the same keywords. You can also use tools like Google Search Console to see which pages have been indexed and whether multiple pages have identical titles/descriptions.
Once you identify pages with overlapping content, you can begin to analyze the data. Check keyword rankings for both pages and see which page is performing better. You should also look at the page titles, headings, meta tags, and other SEO elements to make sure they are distinct from each other.
Comparing metrics:
There a few metrics that you can compare to identify potential keyword cannibalization issues:
Visits: Comparing the number of visits each page receives for a particular keyword or group of keywords is another way to identify potential cannibalization issues. If two pages are targeting the same keyword, but one page is receiving significantly more visits than the other, then there may be a problem.
Search Rankings: If two pages are targeting the same keyword, but one has significantly higher rankings than the other, it may indicate that there is an issue with keyword cannibalization. This could be due to one page being more optimized for the keyword than the other or simply because one of them is receiving more link authority in search results.
Analytics: If you have a significant decrease in organic traffic and engagement metrics on one of the pages, this could indicate a problem with keyword cannibalization. This can be particularly useful if the page is targeting multiple keywords and you need to figure out which one might be causing problems.
Check multiple ranking URLs
If you have multiple URLs targeting the same keyword, it's a good idea to check the ranking for each of those URLs. This can help you identify which one is performing better and which one needs more attention.
For example,  if your homepage and blog post are both targeting the same keyword, it's worth checking to see which one is ranking higher in search results. If the blog post is ranking higher, this could indicate that there is a problem with your homepage.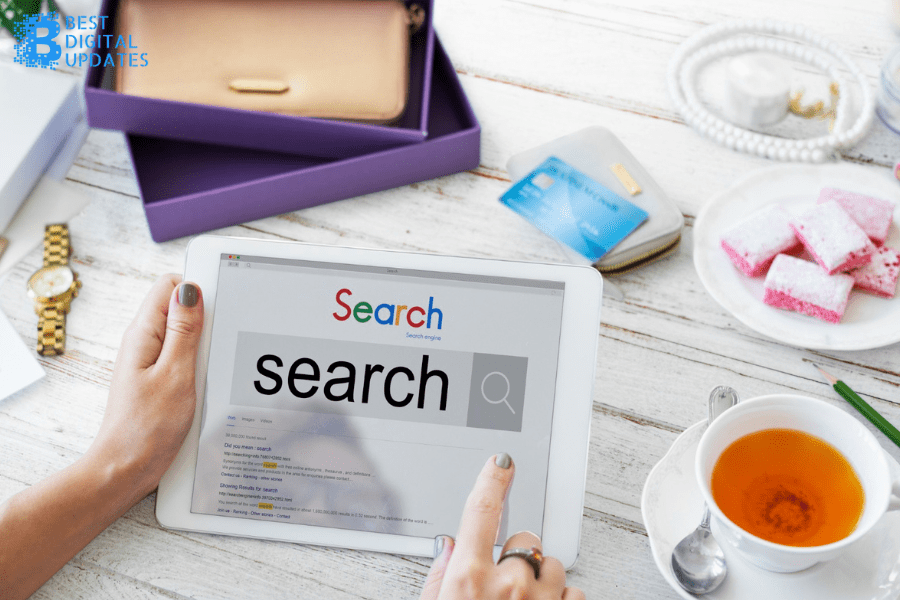 How to fix cannibalization issues?
Changing keywords
The most obvious way to fix a cannibalization issue is to change the keywords that you're targeting. If your homepage and blog post are both targeting the same keyword, try changing one of them to a different keyword. This can help distinguish the two pieces of content in search results.
For example,  if your homepage is targeting the keyword "dog food" and your blog post is targeting the same keyword, you may want to change the blog post to target a particular keyword such as "strengthening dog food". This can help differentiate between the two pieces of content in search results.
Redirecting URLs
Another option is to redirect one of the URLs to the other. This can help make sure that search engines know which page you want to have ranking in the results. You can use a 301 redirect, which is a permanent redirect, or a canonical tag, which tells search engines which piece of content should be given priority.
For example,  if you have a page about strengthening dog food and another about regular dog food, you can redirect the regular dog food page to the strengthening one. This will tell search engines that the strengthening one is the version of the content that should be given priority in their search results.
Using Structured Data
Structured data is an important tool for SEO because it helps search engines understand the content on your website. Structured data is a markup language that you can add to a web page's HTML code for additional context about the page.
For example, if you have a page about organic dog food, you can use structured data to tell search engines what type of product it is and what brand it's from. This can help the page show up in relevant searches and give search engines more information about what the page is about.
Using Internal Links
Internal linking can be a powerful SEO tool because it helps to create natural pathways for visitors to find related content on your website. For example, if you have an article about organic dog food, you can link to other pages on your website that talk about related topics like pet nutrition or natural pet care.
Merging or eliminating content
When you create content for your site, sometimes it's hard to make sure each page has enough valuable information that keeps visitors engaged. If you find yourself dealing with multiple pages on a similar topic, consider merging them into one comprehensive page. This can help to eliminate duplicate content and reduce the amount of internal linking needed to get the same information.
You can also use elimination to get rid of content that's no longer relevant or useful to your visitors. If a page isn't getting any traffic or interest, it might be time to delete it and focus on other pages with higher engagement. This helps keep your website organized and focused on the topics that are most important to your visitors.
Noindexing pages
Though this is the least recommended option,  you can still use the noindex tag on pages with outdated, duplicate, or irrelevant content. The noindex tag tells search engines not to index a page, meaning it won't appear in search engine results. This approach is effective for pages that you don't want to delete but also don't want search engines to include in their results.
The drawback of this method is that it doesn't allow any of the page's content to be indexed. This could result in important information on the page being missed out by search engines, as well as potential customers who may be looking for that specific content. You should use this method sparingly and with caution.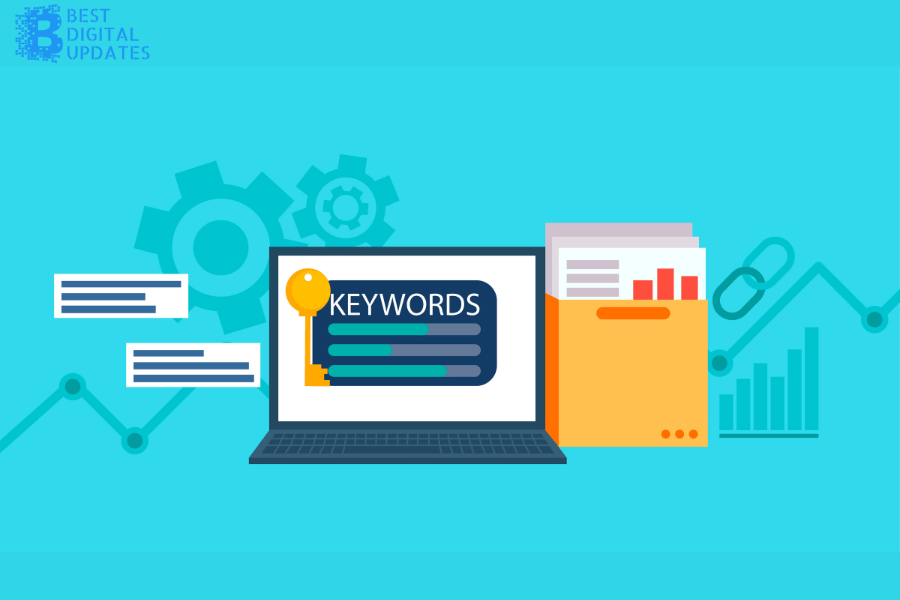 Tips to avoid keyword cannibalization
Here are a few tips to follow  to avoid keyword cannibalization:
Target long-tail keywords:  As we mentioned above, using long-tail keywords can help you target more specific search terms. This will help you to create unique content that is tailored around those particular keywords.
Distinct landing pages:  Try to create separate landing pages for each keyword you want to target. This way, you can optimize each page with distinct content and reduce the chances of having duplicate content indexed by search engines.
Silo structure: A website silo structure is a hierarchical design that helps to separate your pages into categories and sub-categories. This will help you organize the content on your website more easily and prevent keyword cannibalization.
Unique Meta Data: When creating metadata for each page, make sure it is unique and optimized for the specific keyword you are targeting. This will help search engines better understand the content of each page and make it easier to find when users are searching for information.
Conclusion
Keyword cannibalization is not a very serious issue, but it can be quite detrimental if left unchecked. To prevent keyword cannibalization, you can hire a SEO company in Kolkata to help you optimize your keyword targeting strategy and create unique metadata for each page.
By doing so, search engines will be able to better understand the content of each page and make it easier for users to find the information they are looking for.