Remember wired headphones? They were so clunky and tangled. They just weren't as aesthetically pleasing as today's AirPods. Even if you've been using AirPods for a few years now, you might not actually know all there is to know about working these AirPods. From putting a bright AirPods case cover on your AirPods to help you find them to customizing the double-tap settings, we have all the important tips and tricks. Here are 10 AirPods hacks you probably haven't tried yet.
Find Your Lost AirPods— You're getting ready for work or heading to the gym when suddenly you realize that you have no clue where your AirPods are. It's too little, too late if you haven't set up Find My iPhone, but now is the time to do so as a preventative measure if you haven't already. Use the Find My iPhone service to help find where your AirPods are on a map. You can use the Find My iPhone feature to find any of your registered Apple products like your Apple Watch or your MacBook. Now, what happens if you know it's somewhere in your home, but you think it either got stuck in the couch cushions or fell on the floor somewhere? Just go to Find My iPhone, then Actions and Play Sound so that your AirPods will make a beeping sound to help you find them.
Use a Bright AirPods Case Cover— Another way to stop accidentally losing your AirPods is to use a bright AirPods case cover. It'll help you immediately spot your AirPods case and, most likely, where you keep your actual AirPods. Use that same mentality on any of your other important electronic devices. Don't be that person who loses their phone. Besides installing Find My iPhone, a bright phone case can help you spot your phone in a pinch.
Tips for Not Losing Your AirPods — It may seem obvious, but one of the biggest tips for not losing your AirPods is to be more careful. Be conscientious about where you put your AirPods. If you're dropping them all over your home or your car, keep them in one place, like your jacket pocket or your bag. That way, when you go to find them, you'll know it's in one or two places. That bright AirPods case cover can do more than look great and help you find your AirPods. It also adds an additional layer of protection for your AirPods. If you're not already in the habit of protecting your electronic devices, such as a phone case, now's the time to get one of those iPhone 13 cases to protect your iPhone, too.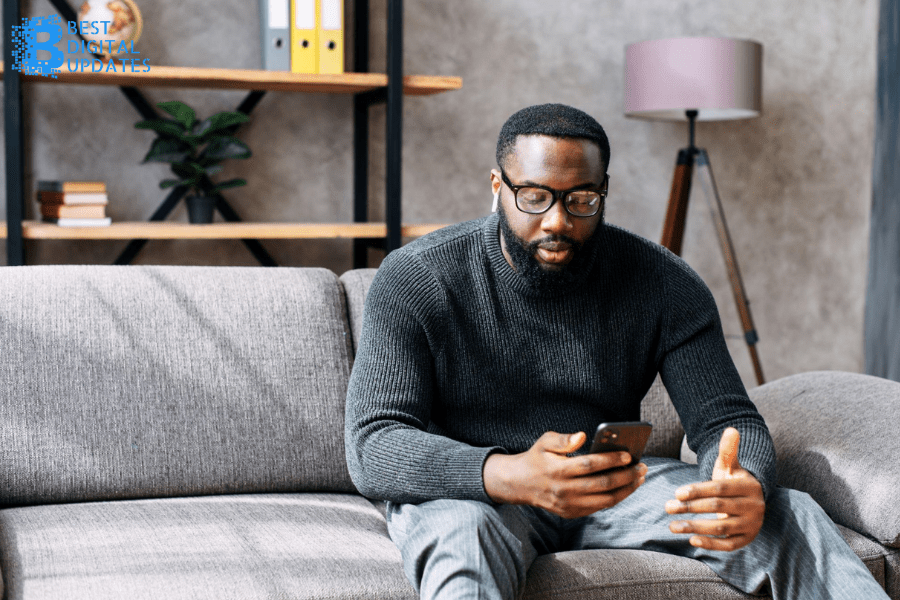 Customize Your Double-Tap Settings— Did you know you can program your AirPods to do specific functions just by double-tapping them? Just go to Settings, then Bluetooth and select the AirPods info "I" icon. You can activate Siri, play or pause what you're listening to, skip to the next track or play the previous track. Note that this feature is only available for the second-generation AirPods and onwards. Now you don't have to pull out your phone any time you want to skip to the next song.
Clean Your AirPods — Contrary to popular belief, when the AirPods first came out, they weren't constantly falling out of your ears. They're actually quite snug, but because they fit so well — just like anything else you put in your ear — your AirPods will build up with dirt and ear wax. Clean your AirPods regularly with a soft-bristled brush or lint-free cloth. You can use a dry cotton swab on the speaker and microphone meshes. Keep excess debris out of your AirPods by getting an AirPods case cover.
Switch From Your iPhone to Your MacBook — One minute, you're scrolling through videos on TikTok, and the next, you want to jump on a video call with someone on your MacBook. As a quick shortcut on your MacBook, just click the volume icon and switch the audio source to your Mac. It's as easy as that to switch your AirPods from your iPhone to your Mac.
Use AirPods with an Android— According to How-To Geek, yes, you can use AirPods with an Android. You'll be missing out on several key functions that the AirPods can do on an iPhone, but they still work on an Android phone. For example, double-tap features still work on an Android but "Hey Siri" and single AirPods listening doesn't work on an Android device.
Name Your AirPods— Your AirPods don't have to be AirPods. You can nickname them John's AirPods. You can change their name to Vibe Infusers. Whatever you want to call them, just go to your Settings, followed by Bluetooth, My Devices and Name AirPods.
Use Siri — Welcome to the future. You can use Siri with your AirPods just like you would with your iPhone. There are a bunch of things you can ask Siri, but some more practical things you can ask would be to play your playlist, ask about the battery level of your AirPods or turn the volume up or down.
Make the Battery Last Longer— To extend the battery life on your AirPods, you can try only using one AirPod at a time. Lower the volume when you're not using your AirPods. Put them back in their case when you're not listening. If you have a habit of popping your AirPods case open and shut, that actually drains your battery. Keep the case closed unless you're opening it to get your AirPods.